Here's How Much The "Stranger Things" Kids Get Paid Per Episode
27 October 2017, 15:47
And you know what, they deserve EVERY penny.
If you haven't already binge-watching Stranger Things 2 yet, we won't spoil it for you. But what we will confirm is that the kids have acted their PANTS off this season. Seriously, each and everyone one of them give mind-blowing performances but just how much did they get paid for it?
Stranger Things is one of the most successful shows on TV right now so you might be shocked to see what kind of salaries these teenagers are bringing home.
While huge TV stars like Jim Parsons and the rest of the cast of The Big Bang Theory are out there earning $1million per episode, the salaries earned by your favourite gang of misfits from Hawkins, Indiana are all considerably modest. According to The Hollywood Reporter, here's how much the actors actually earn:
Millie Bobby Brown - $30,000 per episode.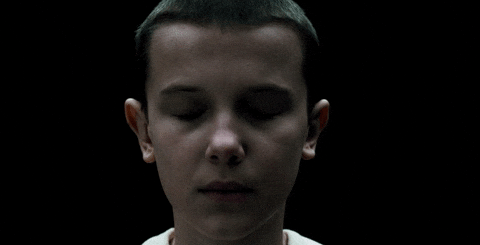 Netflix
Noah Schnapp - $30,000 per episode.
Netflix
Finn Wolfhard - $30,000 per episode.
Netflix
Caleb McLaughlin - $30,000 per episode.
Netflix
Gaten Matarazzo - $30,000 per episode.
Netflix
Yep, to keep things fair they all earned the same amount of money for each episode in seasons one and two and with 17 episodes in total, they've each earned around $510,000 over the past two years. That's half a million dollars, guys. That's A LOT of Eggos.
But that's not all. After the success of the show, the gang were given an extra "less than six-figure" bonus to add to that pile of cash. According to THR, those salaries and bonuses will only increase if the show does well again during award season. And you can bet that they'll be asking for a bigger sum for their involvement in seasons three and four as well.
That's not too shabby at all, is it? To be honest though, I wouldn't get out of bed to fight a demogorgon for less than $5m. They deserve more.

Netflix
____ ____ ____ ____ ____
Listen to the #PopBuzzPodcast with Louis Tomlinson right here or subscribe for free on iTunes to get new episodes sent straight to your phone every Friday.