10 People Who Would Rather Die Than Take Their Exams
18 May 2015, 12:38 | Updated: 8 May 2017, 17:09
We're all in this together
Exam season is well and truly upon us. With the most difficult exams circling and descending like vultures, the only solace that can be had is the fact that you're not alone.
Here are 10 people who would literally rather die than take their exam.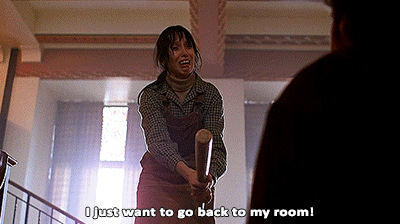 1) The girl who had to read Of Mice And Men.
wish lennie had come and broke my neck during that english lit exam

— martha (@mxrthaa) May 18, 2015
2) The girl attending her own funeral.
Wearing all black in respect of my own funeral happening today at 13:30 which also, coincidentally, is the same time as my Psychology Exam

— mae (@jimsobsessings) May 18, 2015
3)The person who noticed the weather reflected their mood.
the forecast for today is 99.9% chance of failure in my english exam with a high percent of heavy showers made from my tears

— GCSE Problems (@GCSEProbIems) May 18, 2015
4) And also, well…
English Lit(erally gonna hang myself in the exam)

— GCSE Problems (@GCSEProbIems) May 18, 2015
5) The person DJ'ing their own demise.
"are you ready for the exam" pic.twitter.com/mYYjjTPFH9

— b☽*✧・゚//exams (@juuzcus) May 18, 2015
6) The girl who turned into a lizard person.
Looking like this 24/7 during exam period pic.twitter.com/18kVKjNtNN

— (@EwBarbie) May 18, 2015
7) The guy who needed a moment.
Before vs after an exam pic.twitter.com/YD1MeyPjZ0

— Λяsɪʟaɴ (@prxncer_c) May 17, 2015
8) The guy who is leaving society after his exam.
After my last exam I'm going into a 24 sleep don't @ me don't whatsapp don't snap me don't even send me 1 of your daily bebo luv seriously

— kofi (@ManLikeKofii) May 17, 2015
9) The guy who was emotionally overwhelmed thinking about the end.
Exam season is almost over pic.twitter.com/9qZoZTF6Iw

— ️Fatima (@naturalIy) May 16, 2015
10) And the idiot sandwich.
How I feel in an exam pic.twitter.com/XpiMrHDBqE

— Erin (@erinogn) May 16, 2015