We Can't Get Over These First Videos From Our Favourite YouTubers
26 March 2015, 11:37 | Updated: 8 May 2017, 17:09
In which YouTubers are our children, and we are the embarrassing mum with the old photo album.
Earlier this week, we gave you some truths on the hardest things about becoming a YouTuber, and part of that included the reality that your first videos prrrobably won't be as good as your favourite YouTubers' latest videos. That's just science.
We used a couple of examples from our faves, including beauty vlog queen Zoella, to show that everybody has to start somewhere. But the truth is, a LOT of your faves started off as slightly awkward teens with a webcam.
So we decided to put together a special Throwback Thursday post of some of the earliest videos of big-name YouTubers, who have been around for years. And who better to start with, than Zoe's YouTuber squeeze?:
1) Alfie Deyes (Pointlessblog)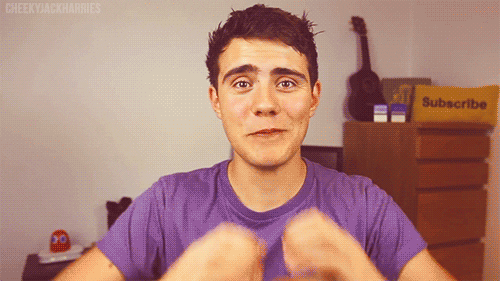 This little nugget below is practically unrecognisable from the challenge-oriented heartthrob we know today. Not to mention that the first video on his channel isn't exactly a challenge; it's a tribute to his then-favourite YouTuber Charlie "charlieissocoollike" McDonnell. Who would have thought he'd end up where he is now?
Which brings us to:
2) Charlieissocoollike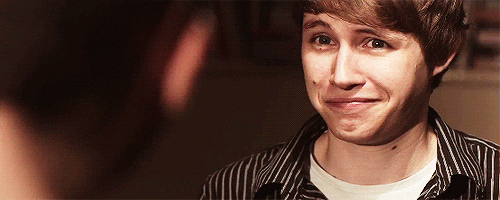 The accidental Godfather of YouTube has had a long career of vlogs, music and short films, but in 2007 he sprang to success as a lil' teen after his "How To Get Featured On YouTube" video actually got, well, featured. And just weeks before that, Charlie made this mysterious and adorable "return" that promised grrrreat things.
3) Hannah Hart (My Drunk Kitchen)
Most channels don't kick off with their most defining and successful series; but when Hannah Hart uploaded a video of herself getting steadily drunker while making mac 'n' cheese for her friends, she had no idea that she had just spawned one of the most inventive and entertaining shows on YouTube.
4) Tyler Oakley
Technically the video below is apparently Tyler's EIGHTH video, and frantic Googling would not turn up any of the original seven (seriously, this guy's got his tracks covered).
But this adorable vlog that's almost drowned out by background music is a drastic difference from the hyperactive out-and-proud star we know today.
5) Sprinkleofglitter
Louise Pentland, another one of Britain's most glamorous content creators, started out like so many other beauty gurus; just using her webcam to show us a haul of recent things she'd bought. And from Primark! Such humble beginnings...
6) Vlogbrothers
John and Hank Green are, like, the cool uncles of the entire YouTube community. And when you go back to their beginnings, when Brotherhood 2.0 was their only form of communication, it's not hard to see why; the pair were basically the pioneers of the traditional vlogging format on the platform.
7) Jenna Marbles
Everybody knows Jenna for her wild personality and unapologetic real-talk, but her beginnings on YouTube were a little... different.
Enjoy this weirdly tragic story of her dog, if you will.
8) Lindsey Stirling
Violinist Lindsey has basically ascended into Legendary Musician status, but according to her first video, her origin was just a little bit more humble; she played her own composition while dancing in America's Junior Miss Pageant in 2007.
9) Justin Bieber
Yep, we know, you completely forgot that the pint-sized pop dreamboat got his start on YouTube. It seems like such a far-flung reality to us too, but Justin has been posting to the site since he was basically a baby, baby, baby etc.
Here he is covering Ne-Yo in 2007. BECAUSE 2007.
And last, but by no means least:
10) Amazingphil
We featured Dan Howell in our last post, but our eyes should really have been on his roommate and double-act counterpart Phil Lester.
Not only has Phil been vlogging since 2006, making him literally one of the original-O.G's, but today is actually the 9th anniversary of his first ever vlog! Talk about great timing. Seriously, that wasn't planned at all. Check out the birth of a legend.