12 Lana Del Rey Lyrics That Are Guaranteed To Make You Weirdly Emotional
22 June 2015, 13:48 | Updated: 8 May 2017, 17:09
So emosh.
Congratulations are in order for Lana Del Rey aka Lizzie Grant. The singer turned 30 yesterday and probably celebrated by doing something utterly macabre and 60s themed.
The self proclaimed "Gangster Nancy Sinatra" has garnered herself a bit of a reputation as the queen of sadness--with good reason. Phenomenal lyricist that she is, Lana can't seem to escape the perpetual sadness that is her own discography.
She has an album out later this year so maybe it's time to revisit some of her most emotional lyrics.
They say I'm too young to love you/I don't know what I'd need/They think I don't understand the freedom land of the 70s.

Lana Del Rey, Brooklyn Baby
Don't make me sad/don't make me cry/sometimes love is not enough and I don't know why.

Lana Del Rey, Born To Die
This is what makes us girls/we don't stick together cuz we put love first/don't cry about him/don't cry about him.

Lana Del Rey, What Makes Us Girls
Will you still love me when I'm no longer young and beautiful/will you still love me when I've got nothing but my aching soul?

Lana Del Rey, Young And Beautiful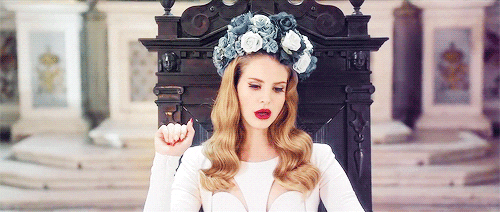 Life is worse than I confess/What I do, I do best.

Lana Del Rey, Fucked My Way To The Top
Your soul is haunting me and telling me that everything is fine/but I wish I was dead/every time I close my eyes it's like a dark paradise.

Lana Del Rey, Dark Paradise
Shared my body and my mind with you/that's all over now/did what I had to do/cuz you're so far past me now.

Lana Del Rey, Cruel World
I'm a sad girl/I'm a sad girl/I'm a sad girl/I'm a sad girl.

Lana Del Rey, Sad Girl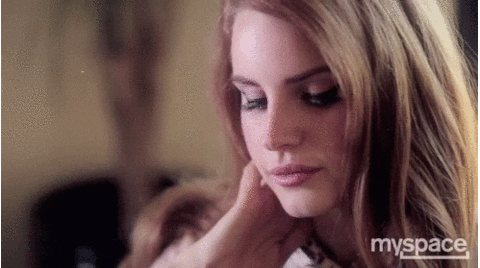 Baby's all dressed up with nowhere to go/That's the little story of the girl you know/ Relying on the kindness of strangers/ Tying cherry knots, smiling, doing party favours.

Lana Del Rey Carmen
But you are unfixable/ I can't break through your world/ 'Cause you live in shades of cool/ Your heart is unbreakable.

Lana Del Rey, Shades of Cool

Mon amour, sweet child of mine/ You're divine/ Didn't anyone ever tell you/ It's OK to shine?

Lana Del Rey Bel Air
Heavy metal love of mine/I should've learned to let you stay/ You didn't want me all the time/But you were worth it anyway.

Lana Del ReyGuns and Roses