This 1920's-Style Cover Of "Gangsta's Paradise" Will Make You Feel Twice As Coolio
12 March 2015, 13:54 | Updated: 8 May 2017, 17:09
I'm 23 now, but will I live to see the 90s?
Ahh, the 20's. The era of Al Capone, the Prohibition, and spats. Truly the original gangster's paradise.
The 20's also had a pretty iconic sound when it comes to music, which is why we're all about this jazzy rework of Coolio's iconic 1995 jam "Gangsta's Paradise".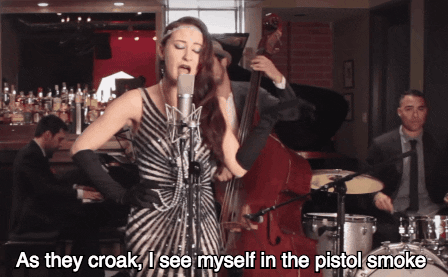 Seriously, how'd nobody think to do this before?
Jazz singer Robyn Adele Anderson teamed up with jazz band Postmodern Jukebox to create the awesome cover, which was posted to pianist YouTuber ScottBradleeLovesYa's channel.
This isn't the first time Scott Bradlee and Robyn have worked together; pianist and composer Scott's channel is full of amazing reworkings of popular songs. Check Robyn out on backing vocals in this wacky "Sad Clown" cover of Lorde's "Royals".