2 Chainz Shutting Nancy Grace Down Is The Best Thing You'll See Today
14 January 2015, 11:34 | Updated: 8 May 2017, 17:09
Shout out to 2 Chainz' cardigan.
Nancy Grace is kind of a brick wall. Meaning, there isn't an ounce of logic that she can absorb once she's sunk her teeth into something--like Marijuana. Not literally though. Nancy Grace would never sink her actual teeth into marijuana because marijuana is wrong and bad.
.@2chainz you're on. I'm gonna talk u out of this pot thing. Ps. I don't think that's a real rolex u have on. #Pot2Blame?

— Nancy Grace (@NancyGraceHLN) January 14, 2015
In one of the strangest television spots in possibly the history of the entire world, rapper 2 Chainz (real name Tauheed Epps) took Nancy "The Brick Wall" Grace to task over her assertion that all marijuana smokers were probably forcing their small children to smoke it as well.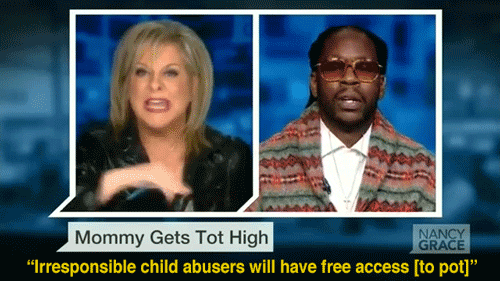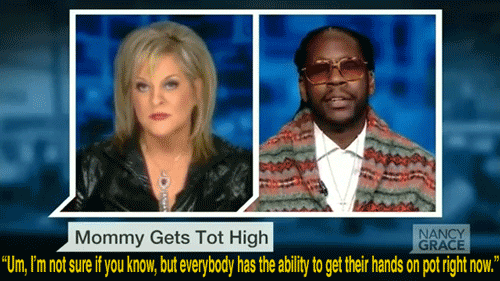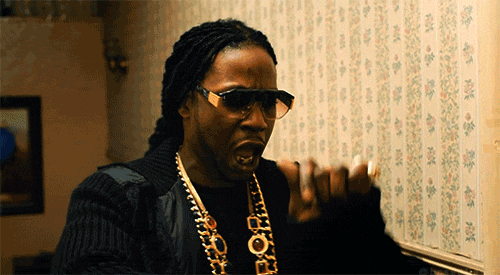 Nancy Grace relayed video footage on her programme of a man forcing a small child to inhale marijuana smoke from what appears to be a glass pipe. She then asked 2 Chainz how he could support marijuana when this type of child abuse was going on.
"It's the same thing we talked about earlier, darling. […] This is nothing to really argue about. These people are imbeciles." Nancy didn't really take 2 Chainz' point on the matter, and proceeded to read aloud lyrics from "Fedz Watching" his 2013 hit with Pharrell. This caused her to say the actual best line ever said on the Nancy Grace show.
Smoking California weed with California whores. True.

Actual Nancy Grace on live television
Watch 2 Chainz tell Nancy Grace what's up