5 Lyrics We Hope Drake Actually Wrote
22 July 2015, 15:51 | Updated: 8 May 2017, 17:09
Does Drake actually write his own lyrics? Meeky Mill has some thoughts.
Seeing as today is officially international feud day, it's only fitting that we talk Meek Mill and Drake. For two people who have quite a bit in common (like both loving Nicki Minaj), they are likely not on good terms any longer.
Meek tweeted a fair bit of goss about Drake and, to be honest, we don't know what to believe.
Stop comparing drake to me too.... He don't write his own raps! That's why he ain't tweet my album because we found out!

— Meek Mill (@MeekMill) July 22, 2015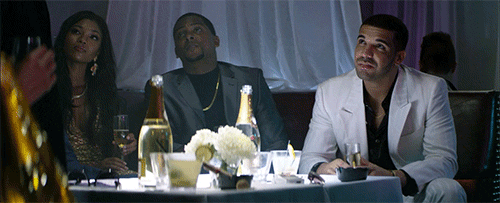 Since everything we know might be a lie, this seems like as good a time as any to think about all the Drake lyrics we hope the rapper actually wrote.
Madonna's a ting I know and I'm the king of pop. 
I'm building Never-Never Land.

Drake (maybe) on "R.I.C.O"
I heard the lil lil homie talking reckless in Vibe / Quite a platform you chose, you shoulda kept it inside / Oh you tried, it's so childish calling my name on the world stage / You need to act your age and not your girl's age..

Drake(maybe) on "6 PM in New York"
I wear every single chain, even when I'm in the house.

Drake(maybe) on "Started From The Bottom"
Hundred inch TV at my house, I sit back like "damn I look great on it". I do not fuck with your new shit, my n---a, don't ask for my take on it.

Drake(maybe) on "Versace"
Fuck goin' online, that ain't part of my day.

Drake(maybe) on "Energy"