5 Seconds Of Summer Are Psyched About Being Awarded "Worst Band"
20 February 2015, 14:34 | Updated: 8 May 2017, 17:09
They really nailed it.
Let's face it: if you're a successful pop act, you haven't really made it in the mainstream until NME hates you. Fortunately, the boys of 5 Seconds Of Summer can celebrate in the knowledge that their efforts have been recognised, after winning the music publication's highest honour at the 2015 NME Awards: Worst Band.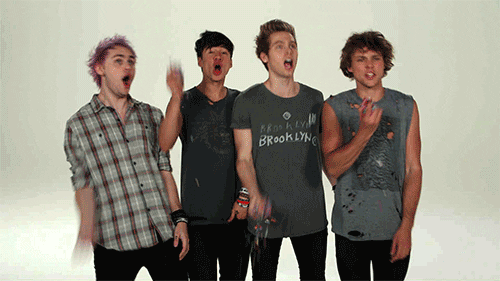 5SOS' Michael, who initially noticed the nomination and encouraged fans to vote, could barely contain his joy at actually winning the award.
Won the NME worst band award. I'm so damn happy right now. thx to everyone who voted #dreamscomingtrue

— Michael Clifford (@Michael5SOS) February 19, 2015
Not every day you can thank your fans for helping you win "Worst Band", eh?
The official 5SOS Twitter proudly shared this newspaper headline:
February 18, 2015
And fan reaction was pretty spectacular.
@5SOS Im SO PROUD

— makey (@hoodopiar) February 18, 2015
@5SOS im actually more proud of this than if you won a grammy tbh

— ◡̈louis af◡̈ (@obliviatelwt) February 18, 2015
@5SOS told you guys your band sucks.

— Jennifer. (@JenniD_xo) February 18, 2015
The 5SOS boys beat out competition such as Blink-182, Bastille, the 1975, U2 and even One Direction for the honour. Congrats lads.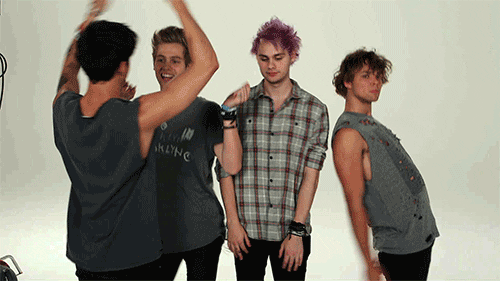 Check out the rest of the categories and respective winners below.
Best British Band supported by Marshall Amplification: Kasabian
Best Album: Kasabian – 48:13
Best International Band supported by Austin, Texas – The Live Music Capital Of The World®: Foo Fighters
Best Live Band supported by Dead Crow Spirit Flavoured Beers: Royal Blood
Best New Band supported by Replay: Royal Blood
Best Solo Artist supported by Pilot Frixion: Jake Bugg
Best Festival: Glastonbury
Best Track supported by Tito's Handmade Vodka: Jamie T – "Zombie"
Best Video: Jamie T – "Zombie"
Best Music Film: Pulp: A Film About Life, Death And Supermarkets
Best Film: Northern Soul
Best TV Show: Game Of Thrones
Best Quote: Kasabian
Dancefloor Filler: Iggy Azalea feat. Charli XCX – "Fancy"
Worst Band: 5 Seconds Of Summer
Villain Of The Year: Nigel Farage
Hero Of The Year: Alex Turner
Music Moment Of The Year: Jamie T's comeback
Best Fan Community: Muse
Small Festival Of The Year: Liverpool Psych Fest
Book Of The Year: Viv Albertine – Clothes Clothes Clothes Music Music Music Boys Boys Boys
Reissue Of The Year: Manic Street Preachers – The Holy Bible
Best Band Social Media: Liam Gallagher's Twitter