5 Soundracks Weirder And Cooler Than Snoop Dogg On The "Game Of Thrones" Mixtape
16 March 2015, 13:32 | Updated: 8 May 2017, 17:09
Wizzle is coming.
"You know what my life is missing? A rap from Snoop Dogg about House Lannister," said no-one, ever. But fans of returning fantasy epic Game Of Thrones can expect just that; as part of the series' marketing trail includes a new mixtape, titled "Catch The Throne: Volume II".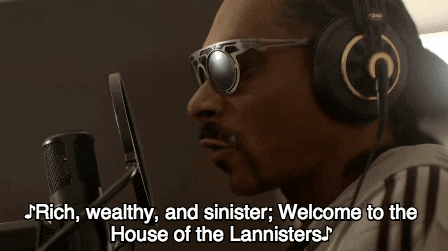 Yep. This is happening, it's free, and it's out now. Snoop announced the collaborative mixtape featuring himself, Killswitch Engage, Ty Dolla $ign and a dozen other artists on the Game Of Thrones YouTube channel.
And so far, fan reaction has been... mixed.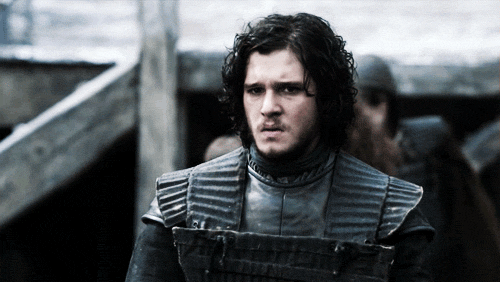 But while this mixtape isn't the official soundtrack to the upcoming fifth season, Game Of Thrones has always had an interesting approach to the clash between their archaic fantasy setting and the accompanying music (we're still jamming along to The Hold Steady's rocking cover of "The Bear And The Maiden Fair").
And GOT isn't exactly the first to try this genre-blending of visual and audio. Here are just five other productions whose jarring soundtracks made the end result five times as awesome.
1) Marie Antoinette (2006)
Sofia Coppola's Pre-Revolutionary France epic had an 80's punk infusion, with tracks from Adam And The Ants, New Order and The Cure. It created a royal-pastel-punk aesthetic that turned the stuffy Period Drama trope completely on its head.
2) Django Unchained (2012)
Quentin Tarantino loves his time-displaced soundtracks, and Confederate American revenge story Django Unchained was no exception. Watch this (admittedly pretty bloody) shootout set to James Brown featuring a Tupac sample.


3) Guardians Of The Galaxy (2014)
When we saw the first trailer for Marvel's latest offering, with epic space action set to Blue Swede's "Hooked On A Feeling", it felt special. Little did we know just how defining - and how successful - the ridiculously groovy pre-1988 Awesome Mix Vol. 1 would be. Ooga-Chaka.
4) A Knight's Tale (2001)
Do you REALLY need much more in your life than Heath Ledger jousting to classic rock? No you don't. Shut up and enjoy this opening scene of Dark Ages peasants getting hyped up to "We Will Rock You".
5) The Great Gatsby (2013)
The music of Baz Luhrmann's epic adaptation was a massive star-studded genre-blend in itself. Beyoncé covering Amy Winehouse? Andre 3000 doing the Charleston? It was all beautifully out of place and stylistically, it worked perfectly.