The 5 Most Important YouTuber Crews You Need To Know About
16 April 2015, 16:59 | Updated: 8 May 2017, 17:09
The 5 groups of BFFs you never knew you needed.
YouTubers are pretty different to regular celebrities, because not only do they often feel a lot more "accessible", but they also have a bunch of YouTuber pals that tend to collab and crossover into each of their videos.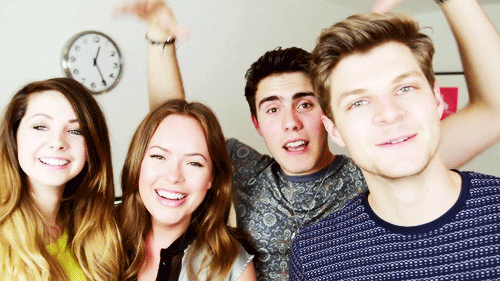 And if you watch a lot of YouTube, you may have noticed a few core friendship groups that seem to keep cropping up. But which are the squads that you'd most like to be a part of? Here are just five of the big ones:
1) The Gleam Team/the Crew/Amity Fest/etc.
To a lot of people, this whole gang is the definition of "YouTuber" (even though there are, y'know, thousands of others). Managed by the same company (Gleam Futures), the tour de force of Zoella, Alfie Deyes, Joe Sugg, Marcus Butler, Caspar Lee, Tanya Burr, Jim Chapman, Louise "SprinkleofGlitter" Pentland, Niomi Smart and a bunch of their pals all tend to crop up in each others' videos all the time.
Not to mention they've started touring together under their own UK-based event, "Amity Fest". Check out Tanya's coverage of the event below (caution: LOTS of fangirl screaming).
2) "Troyler" (Tyler Oakley & Troye Sivan)
Friend goals or boyfriend goals? Tyler and Troye make the mistake of both being out and proud, and also really good friends; leading their fans to go wild with speculation about the existence of "Troyler". And you can bet these two completely play it up.
3) Dan & Phil/The Fantastic Foursome
Everybody knows that Danisnotonfire and AmazingPhil roll together as YouTube's most dynamic duo; but remember when two used to be four?
These days Chris "crabstickz" Kendall is off doing his own thing as an actor, and KickThePJ's YouTube channel has shifted into short films and visual art, but there was a time when the Foursome and their fandom were a force to be reckoned with.
4) SUPERFRUIT/Pentatonix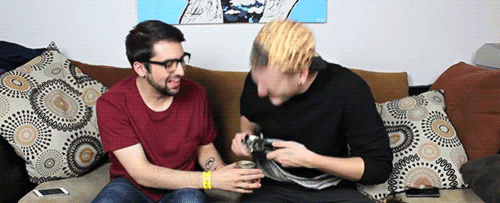 We are obsessed with the five-part a capella powerhouse that is Pentatonix. But if we had to pick just two of them to add to our menagerie of BFFs, it would have to be Scott and Mitch, who also collab together under the moniker SUPERFRUIT. Their music is great, their vlogs are great, and it's all down to their envious friendship and chemistry.
5) The Holy Trinity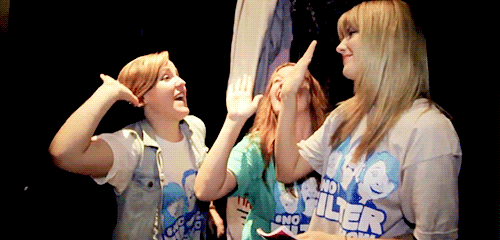 The ULTIMATE in #SquadGoals. The all-lady, all-powerful all-alcohol trio of Hannah Hart, Mamrie Hart and Grace Helbig. At one point these three collabed on a video and since then there has been no stopping them; they went on tour together, made a movie together, and basically took over the world. You should watch the greatest collab of all time right now. Do it now.