6 Awesome Things We Learned And Did At Summer In The City
14 August 2015, 17:22 | Updated: 8 May 2017, 17:09
Best. Day. Ever!
We kickstarted our weekend at Summer In The City today and picked up more than a few tips on how start our youtube careers. Luckily for us, there were tons of experts on the panels willing to impart their vast knowledge so you can basically consider us a conduit of all things summer in the city.
Other than panels there were about a million things to see and do. Here's everything we learned, saw, and did.
Are you a film student trying to make it in the industry?
Make stuff, make stuff make stuff!

Jack Ferry
Think it's easy getting into the music industry via youtube?
Trying to balance music and youtube is very very difficult.

Musicalbethan
Bethan, Emma Blackery and other music industry professionals sat on a panel about making big in music on Youtube. The gist? Be creative, be passionate, and be proud of your work!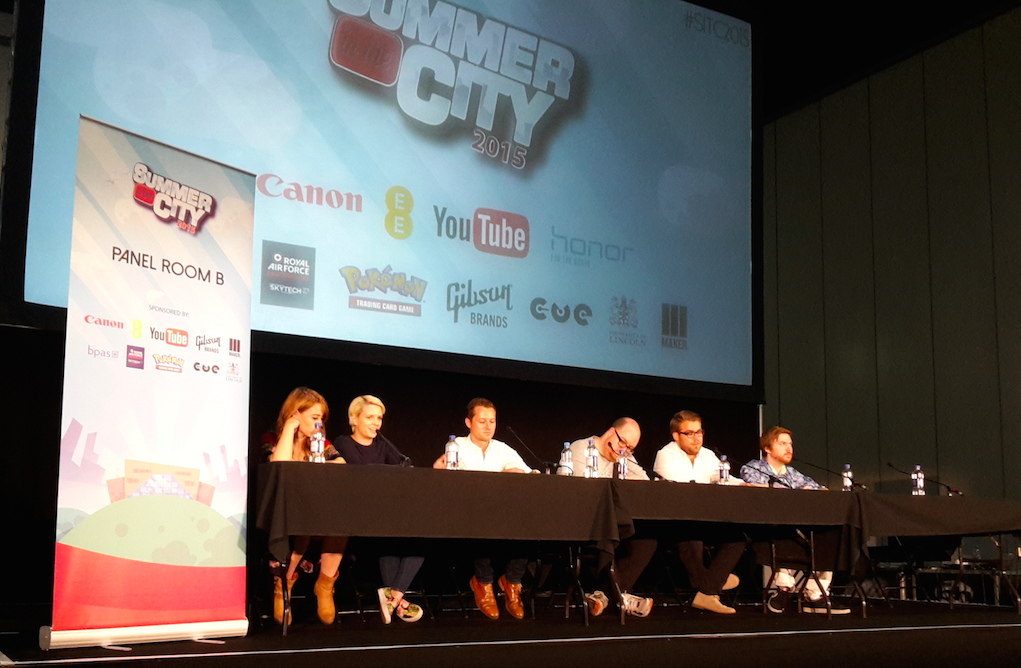 Fancy getting your nails done?
Think you're going to make it huge on youtube by doing independent filmmaking? Probably not.
But, if filmmaking is a passion of yours and you've got patience, drive, and are wiling to find the right right resources, YouTube can be an amazing springboard.
One of our favourites, Hazel Haze was on a panel where we learned how to get truly creative outside the vloggosphere.
Wanna see some awesome beatboxing?
Taking a break from the #SitC2015 panels to catch some #beatboxing. Wow! #amazing #cuetherevolution #summerinthecity pic.twitter.com/13KC3mNDcP

— PopBuzz (@popbuzz) August 14, 2015
And our favourite bit of merch?
Had to be a tie between this:
and this
Bring on day 2!!!