7 Amazing Songs That Changed Pop Music Forever
3 September 2015, 16:38 | Updated: 8 May 2017, 17:09
Are you familiar with these iconic songs?
There's no doubt about it. Pop music rules the world. It doesn't matter if you're talking about pop music from the 80s or pop music from 2015, a big hook, a catchy chorus, and some careful production can literally change the landscape of music across genres. Looking at the last 40 years, it's easy to pin point the musical that has had the biggest impact on the industry as a whole.
From Britney Spears to Fleetwood Mac, there is no rulebook when it comes to music that has absolutely changed the game.

Fleetwood Mac//"The Chain" (1977)
To be quite honest, Fleetwood Mac are likely the single most important group to come out of the 1970s. There is something ubiquitous about the way the iconic bass solo in the song literally could rearrange a person's molecular composition. The thumping bass drum mixed with certain backwater blues aspects certainly represent some of the most skilful melding of genres to date. 38 years later and the song doesn't sound dated in the least bit. "The Chain" has aged tremendously well and is certainly one of the most important pop songs of modern times.
Michael Jackson//"Billie Jean" (1982)

Michael Jackson's Thriller, as a work of art, has likely had the single greatest impact on popular music to date. From those impeccable choruses, to a voice that singers have been trying to emulate for years now (hello, Abel Tesfaye), Michael Jackson's influence is undeniable. Sonically, "Billie Jean" is executed in such rich complex tones that it is impossible not to list it as a massive influencer of modern music. The Weeknd's Beauty Behind The Madness boasts a couple of solid "Billie Jean" inflected joints and Justin Timberlake's entire career is dotted with them.
Nirvana//"Smells Like Teen Spirit" (1991)


Nirvana changed everything. No matter how subversive, dark, or cynical the band was, there is no denying that grunge was their baby. To carry an entire genre on your shoulders is huge. To have a single song that literally defines said genre is even huger. "Smells Like Teen Spirit" is as catchy as it is transcendent. That dark bass, the zombie rock aesthetics, and Kurt Cobain's distinctive vocals make "Smells Like Teen Spirit" one of the 90s' most important and influential songs.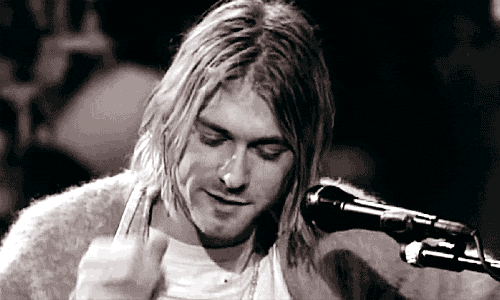 Britney Spears//"...Baby One More Time" (2003)
I was 11 when Britney's magnum opus was released. "Baby One More Time" was a banger then and it is still a 100% banger now. The reason people stan so hard for Britney is because, as far as debut singles go, "Baby One More Time" has got to be the strongest in recorded history. The Max Martin produced song set the precedent for popular music and Britney's career for the decade immediately following "Baby One More Time". Off the back off that release, we have hits like Katy's "I Kissed A Girl", Pink's "So What", and even Taylor Swift's "Shake It Off". We owe it all to "Baby One More Time".
Kanye West//"Through The Wire" (2003)


In 2002 Kanye West was involved in a life changing car accident that would see his jaw wired shut and reconstructed. At the time he was an unknown quantity, barely signed to Roc-A-Fella and just preparing to release his debut. "Through The Wire" is Kanye back in the recording booth shortly after his accident, rapping over a pitched up Chakka Khan sample ("Through The Fire") with his FREAKING JAW WIRED SHUT. "Through The Wire" is his debut single and responsible for sample culture in the genre and outside of it. People haven't treated sampling the same way since Kanye cut this joint over 10 years ago.
Amy Winehouse//"Back To Black" (2006)

With the help of producer Mark Ronson, the late, great Amy Winehouse helped to reintroduce soul music and soul vocals back into popular culture. Without the single and entire Back To Black album, many "new soul" artists wouldn't have records at all. From Adele, Duffy, Paloma Faith and Ella Eyre. Despite being their contemporary, Amy and "Back To Black" were lightyears ahead of the competition. "Back To Black" represented a new take on an old aesthetic and nobody besides Mark and Amy could have ushered in this new wave of soul. Would the Skyfall theme song exist without "Back To Black". Not bloody likely.
Lady Gaga//"Bad Romance" (2009)
For a lot of people, Lady Gaga will likely be the Britney Spears of their generation. Utterly transformative and completely iconic. In fact, judging from the "Yaaaaas Gaga" kids, Gaga's impact is already immense. For Gaga, her real 'aha' moment didn't come from "Just Dance" (her debut single). It came from "Bad Romance", a song that is dark, a little bit east coast club scene, and (at times) borderline erratic. The beats are completely German and sonically, "Bad Romance" is buzzy and a tad bit cluttered. But there is no denying the fact that "Bad Romance" was certainly a turning point in contemporary pop.