7 Times Lady Gaga Was An Actual Fairy Godmother
20 July 2015, 17:33 | Updated: 8 May 2017, 17:09
She fixed Taylor Swift's love life, she has turned her fans into stars; can Mother Monster make ANY dream come true?
She may have been quiet on the music front recently, but that doesn't mean that Lady Gaga's influence isn't constantly hanging over the world. Taylor Swift admitted this weekend that a Tweet from Gaga helped her with her relationship woes in finding new boo Calvin Harris, so it's obvious she's got some kind of magic touch.
@alexandergold Go read Gaga's tweet that she sent me a few months ago. It's good love luck. Because it's not a tweet. It's a magical spell.

— Taylor Swift (@taylorswift13) July 18, 2015
But just what other good deeds has our Fairy Godmother Monster done in her massive career? We picked out a handful of our favourites...
1) Helped Taylor Swift find her "Prince Charming"
Taylor credits "a magical spell" from Gaga as the reason she's in a happy relationship once again. But what were the magic words, and how do we get in on that Happily Ever After?:
@taylorswift13 wow you're a sweetheart! Life is friends, family, and love! We all see that in you, your prince charming will come!

— Lady Gaga (@ladygaga) March 2, 2015
2) Hired a fan after finding her art
In 2012, Gaga added super-fan Helen Green (who was only 20 at the time) to her Haus of Gaga creative team, after spotting her art online and asking about it via Twitter. Helen has contributed a lot more Gaga-related pieces and helped design the outside of Gaga's "Born Brave Bus" .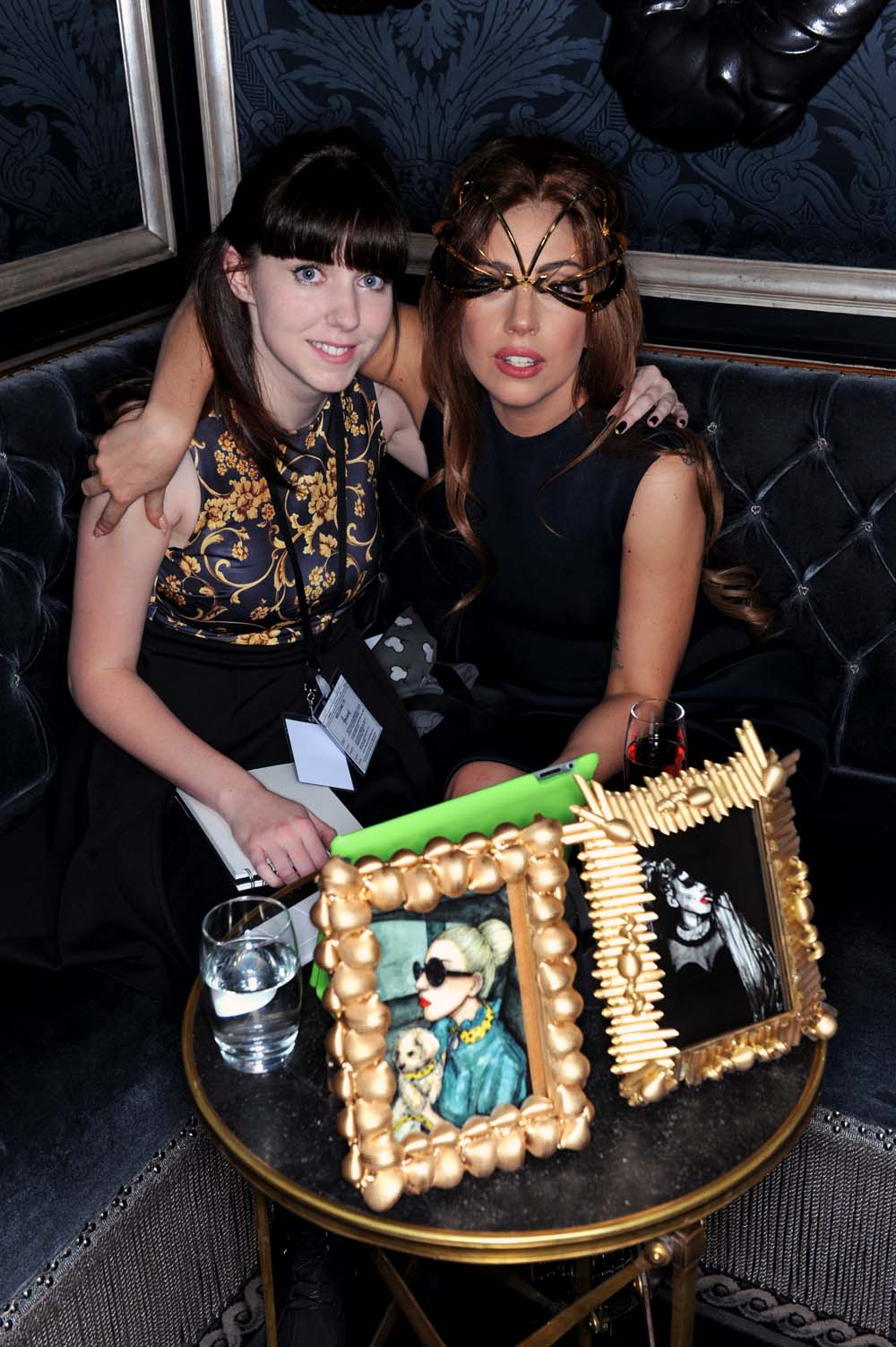 3) Blessed other artists with her writing skillz
Lady Gaga is proudly known for writing most of her own songs, but she hasn't stopped there; she's donated some of her lyrical talent to the likes of Adam Lambert, Britney Spears, New Kids On The BLock and Jennifer Lopez. Because she's just that charitable.
4) Paid for a fan's surgery
After Gaga underwent surgery on a labral tear, a fan named Emma asked her for some advice on dealing with scoliosis and hip dysplasia. What does Gaga do? Hook her up with her personal consultant, pay for the surgery, and supposedly nickname her gold-plated wheelchair "Emma". Aww.
5) Supported, like, every non-profit
LookToTheStars.org has documented every instance of charitable giving that has been confirmed to come from Gaga's camp, and it's an impressive resumé. Supporting over 20 different causes, Gaga has contributed to charities such as Alzheimer's Association, Oxfam, and LGBT youth organisations such as the Trevor Project and It Gets Better.
6) Became a literal godmother
A close friend of Elton John and David Furnish, Gaga was named as the actual real godmother to their son Zachary. Who else can say they've got Mother Monster as their cool aunt figure?
7) Turned a 10 year-old fan into a star
Let's end this on a video, shall we? When 10 year-old Maria Aragon posted a cover of "Born This Way" to YouTube, she probably never imagined that not only would Mother Monster see the video, but it would prompt her to invite Maria to join her onstage to perform in front of thousands of people. But guess what?