9 Times Taylor Swift Absolutely Demolished The Game
18 May 2015, 17:08 | Updated: 8 May 2017, 17:09
Don't mess with Tay Tay
It's undeniable. Taylor Swift is having a major moment. She is having the kind of moment that we all hope we'll have one day but definitely wouldn't hold our breath for.
Seeing as Taylor took home nine trophies at the billboard awards last night, it might be worth remembering 9 times Taylor was an absolute freaking winner.
1) The time she decided to leave Country music and make a hugely successful pop record.
2) The time when this happened.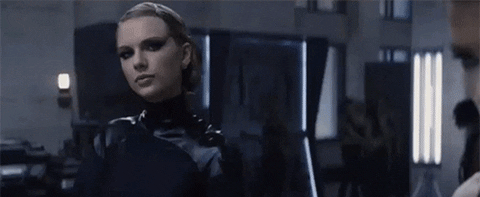 3) That time her crew was flawless and unbeatable.
Real love. @HAIMtheband @lordemusic @SerayahLove @halstonsage pic.twitter.com/m5Fk8Bbb7J

— Taylor Swift (@taylorswift13) April 29, 2015
4) That time her boyfriend looked like this.
5) That time she spent two years as a single lady and accomplished absolutely everything.
6) That time she got all her idols to be in her music video.
7) All the times she was an active part of her own fandom
8) That time she and Ed Sheeran were multi-platinum lyricists.
9) All the times she wasn't afraid to dance and be herself at award ceremonies.