Apparently A Lot Of People Don't Know What Mark Ronson Does
18 December 2014, 17:11 | Updated: 8 May 2017, 17:09
The serial collaborator is an enigma to people who don't know how songs work.
Mark Ronson's "Uptown Funk (ft. Bruno Mars)" made it to No. 1 in the UK Singles Chart this week, which is pretty awesome.
'Who's Mark Ronson and what does he do in this song?' ....

— George (@GeorgeKimber) December 17, 2014
The track, featuring Bruno Mars on vocals, was co-written, recorded, produced and mixed by Ronson, after he and Bruno expressed in interest in working together again over the summer.
what does mark ronson even do in uptown funk?

— char (@chaaarrxx) December 16, 2014
Official release of the single had to be pushed forward by several weeks after it was covered by X Factor contestant Fleur East; but the video has been out on Ronson's Vevo channel for over a month, where its funky Motown vibe has gotten a lot of praise.
The producer has had a pretty successful career ever since he skyrocketed into the mainstream in 2007-8, with a Grammy for Producer of the Year and his breakthrough collaborative album Version.
What does Mark Ronson actually do?

— Fraser Wilson (@fraser_wd) December 11, 2014
And yet, apparently if you don't understand pop songs beyond the person who does the voicey bit, you might have missed the mark (pun intended). While Ronson has used a lot of famous faces and voices in his tracks besides his own, a lot more goes into the production of a hit song. And Mark has a pretty impressive resume, if you care to look beyond the person singing in the video.
Mark Ronson must be one of musics most pointless people, what the hell does he do???

— David Mckechnie (@DavidRMckechnie) March 25, 2012
If you're still stuck, he's this guy.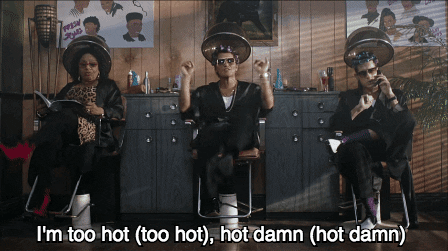 Check out the video for "Uptown Funk" again and see if you can spot him.