A TV Network Just Tried To Drag This Youtuber And They Lost Big Time
19 August 2015, 17:30 | Updated: 8 May 2017, 17:09
E Entertainment tried to shade Grace Helbig. When will E find some chill?
E! Entertainmentl, purveyor of all things meh, is no stranger to controversy stemming from their highly problematic collective persona. Just a few months ago, E! news anchor, Giuliana Rancic landed herself in hot water after making rude remarks about Zendaya's braided hairstyle at The Oscars this year.
E! have made this their most problematic year on record and they're not done yet.
Subtly shading Youtubers has become their new go-to gag, and the material has grown mighty stale. In an article published after the teen choice awards entitled, "18 Moments From the 2015 Teen Choice Awards That Made Us Feel Super Old", E Online were needlessly callous towards those in the online creator communities.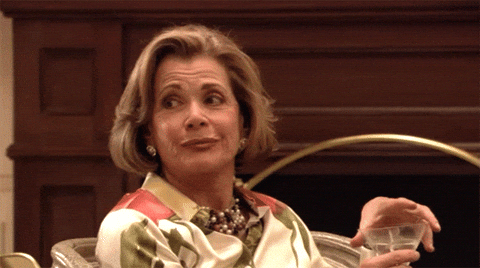 Okay, E Online. You know Joey Graceffa is a real person. Please stop.
The shade didn't stop there. (Probably) an overzealous intern posted a shady as hell twitter update which people (especially in the creator communities) did not take well.
The tweet references YouTuber, Grace Helbig, whose E! show was recently cancelled after only one season. It's not clear whether the tweet was trying to be unnecessarily harsh but the dig is a clear one.
.@JoeyGraceffa @eonline Hi E. I'm Shane. a youtuber as well. you know, those people that get more viewers then your channel and website.

— Shane Dawson (@shanedawson) August 18, 2015
I feel like @eonline owes @gracehelbig (& all youtubers) a public apology

— Lindsey Elizabeth (@LinElizabeth89) August 18, 2015
The totally dull opinion that Youtube is somehow inferior to traditional media outlets like E! Entertainment is completely dry and needs to die.
Just like Joey Graceffa pointed out, he is a New York Times best selling author. There is no reason to shade someone who is doing their job and killing the online game.
One theory is that the idea of a YouTube channel drawing in huge viewing figures is scary, especially in a world where Buzzfeed gets to interview the president. Old people don't like new things.
For them to knock Grace Helbig the way they did (after failing to properly market and promote her show) says a lot about how things are run at E! The callousness and disregard for an obviously emerging but powerful segment of digital entertainment proves that traditional news outlets like this one are out of touch and unfazed by the prospect of extinction.