Abigail Breslin Probably Called Taylor Swift An Emotionally Unstable Cat Lady
12 December 2014, 10:54 | Updated: 8 May 2017, 17:09
Abigail should hire a better publicist, maybe.
Abigail Breslin, aka Little Miss Sunshine with a very deep sass streak, maybe called out Taylor Swift with a weirdly specific lyric reference.
Abigail is, of course, the author of what was likely the most cringe musical moment of 2014.
First there was the "Blank Space" reference.
Cuz darling I'm a nightmare dressed like an emotionally unstable cat lady.

— Abigail Breslin (@yoabbaabba) December 11, 2014
Then there was the not-so-"swift" apology 12 hours later.
to clarify: my tweet earlier quoting a taylor swift lyric was me saying I AM AN EMOTIONALLY UNSTABLE CAT LADY. NOT TAYLOR. JSYK.

— Abigail Breslin (@yoabbaabba) December 12, 2014
Many aren't buying the clarification, however, as Taylor Swift is a well known Cat Lady, whose love of the feline persuasion is well documented.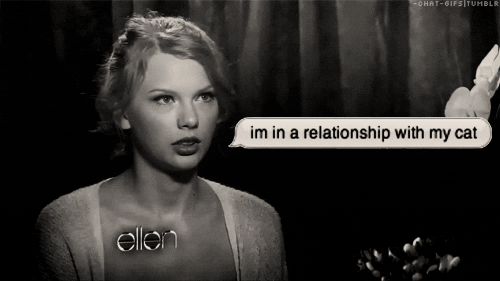 People are also not buying the innocence of the tweet considering Michael from 5SOS, who Abigail's song "You Suck" is apparently about, has been doing some tweet flirting with Taylor.
@Michael5SOS forgot to mention, congrats on the the other night at the 's! I was like

— Taylor Swift (@taylorswift13) December 1, 2014
November 30, 2014
So basically, what we're saying is that maybe Abigail's tweet wasn't a diss, but it probably was.
Nice try, Abigail. You sly little thing.