If You Like Puns And Good Music Then Alison Wonderland Is Your Jam
1 April 2015, 08:52 | Updated: 8 May 2017, 17:09
SO good!
Wednesdays are always a bit more bearable with our midweek recommendations. This week Popbuzz is cozying up to Aussie DJ and Producer Alison Wonderland.
You'll probably know her best for her 2014 hit "I Want U" Once you hear her music you'll be wondering why you didn't listen sooner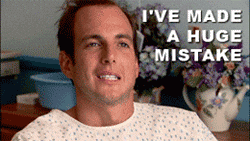 Besides her rad stage name, Alison Wonderland also has a rad sound.
She's known for finding the perfect mix between hip hop productions and EDM
In essence, Alison Wonderland's music is the soundtrack to every cool thing that's ever happened to you

She only put out her debut album 2 weeks ago but she is already playing Coachella.
And her newest video features Christopher Mintz Plasse angrily eating a donut. Need I say more?

Oh, and when you see her live, just know you're getting the real deal.
How do people who play pre-mixed dj sets live with themselves? Mixing is the fun part.. Fuck they must feel bored & stupid up there

— Alison Wonderland (@awonderdj) March 31, 2015