NASA's "All About That Space" Is Probably The Last Parody Of This Song We'll Write About
12 December 2014, 12:38 | Updated: 8 May 2017, 17:09
Because Thanksgiving, Star Wars and probably the inevitable Frozen parody we haven't found yet weren't enough, Meghan Trainor's breakthrough hit has gotten itself yet. Another. Spoof. And this time it's going galactic.
Interns at NASA's Johnson Space Center put together this parody video of "All About That Bass" to raise interest in the first flight of new spacecraft Orion.
"NASA's Orion spacecraft is built to take humans farther than they've ever gone before. Orion will serve as the exploration vehicle that will carry the crew to space, provide emergency abort capability, sustain the crew during the space travel, and provide safe re-entry from deep space return velocities."

All About That Space
Most of them are obviously having a lot of fun; there's plenty of choreographed dancing in and around space equipment.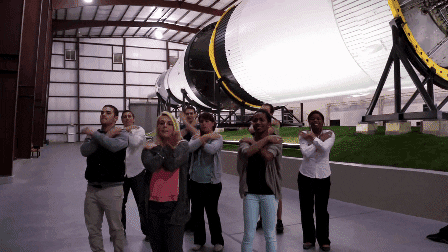 But this uncomfortably long shot of a weird conga shows that experts in space travel engineering obviously don't have a lot of prowess in music video editing.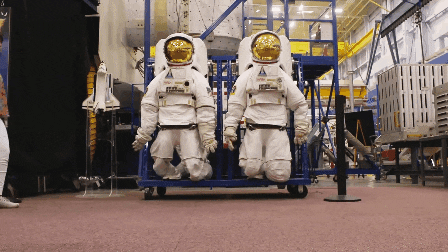 It just... keeps... going...
But they're the first ones to admit this isn't their forté; even the lyrics admit "I ain't commercial crew/But I can launch it, launch it/Like I'm supposed to do".
A+ for effort, guys. But while you're the pioneers of interstellar travel, hopefully you'll be the last to cover this blasted song.
Check out the full thing below.