Amy Schumer's Parody Boyband Song About Makeup Is WAY Too Real
30 April 2015, 11:28 | Updated: 8 May 2017, 17:09
Dear guys, here's how not to tell a girl how to accessorise.
If you happen to be either a big fan of catchy yet faux-validating boyband songs like One Direction's "Little Things", or you're a guy who likes telling girls how much you hate makeup, then you might want to steer clear of Amy Schumer's incredible new parody.
In a sketch from her Comedy Central show Inside Amy Schumer, Amy gets a lesson in girls' self-esteem from a beautiful cookie-cutter boyband who assure her that no, she doesn't need makeup, she's beautiful without it - until they see what's underneath.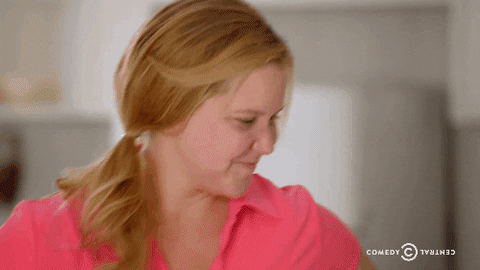 It's a hilarious commentary on both the way boyband songs tend to target insecurities of girls, and the guys who think they're heroes for saying they prefer women without makeup. Lads, it ain't about you.
Personally I'm a fan of the fake band's earlier work, like "Guys Have It Hard Too" and "I Wear A Fedora Now, M'Lady".