Watch Anne Hathaway's Miley Cyrus Impression Completely Wreck Emily Blunt
10 April 2015, 11:19 | Updated: 8 May 2017, 17:09
"Lip Synch Battle" is getting WILD.
Anne Hathaway and Emily Blunt have had a deep-set rivalry since The Devil Wears Prada, but it finally came to the ultimate face-off when the two actresses guest-starred on this week's Lip Sync Battle.
The first round, with Anne leading on Mary J. Blige's "Love" and Emily killing it with Blackstreet's "No Diggity" was pretty chill; but above all else THIS needs an honorary mention. Because reasons.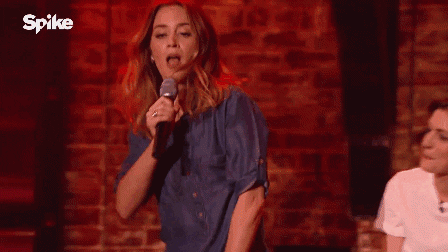 Yep.
But it was the second round where things got nuts, because the costumes came out. Emily's Janis Joplin was something special as she fake-yelled her way through "Piece Of My Heart" (there was a cascade of balloons); but complete victory had to go to Anne, who not only nailed Miley Cyrus' costume and performance of "Wrecking Ball"; but had what will probably be the best prop of the whole series - an actual swinging wrecking ball.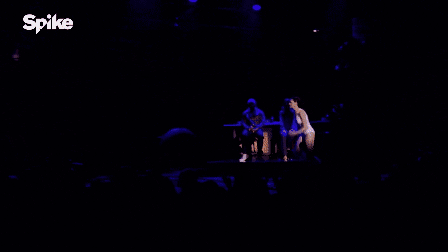 EMILY BLUNT STATUS: WRECKED.
Check out the full second round of the battle below. You can also find Round 1 on the Lip Sync Battle YouTube channel.