You Need To See The Avengers Try To Guess Each Other By Their Muscles
29 April 2015, 10:42 | Updated: 8 May 2017, 17:09
Who new RDJ was so ripped?
The Avengers cast have spent so much time together that by now, you'd think they'd be able to recognise each other by just a random body part. But apparently they're all so big and muscly that it's just not that simple.
During a few interviews for the Age Of Ultron press tour, Josh Wigler at MTV News put the star-studded superhero squad to the test, by having them play "Guess the Avenger" - from nothing but a photo of their bicep. Some were easy, like Scarlett Johansson's skinnier arm and Chris Hemsworth's trademark "Spock Elbow"; but others like Robert Downey Jr had even Team Chris stumped.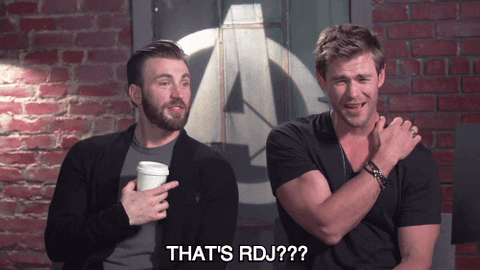 Play along with the Avengers in the hilarious interview below.
Want the latest music news and internet gold delivered straight to your inbox? Sign up to our newsletter by hitting the link at the top of the page.