10 Avril Lavigne Lyrics That Will Legit Make You Bawl Your Eyes Out
11 September 2015, 17:07 | Updated: 8 May 2017, 17:09
What's that in our eyes? Oh it's nothing, things are just complicated.
While she might not often be associated with emotionally charged lyrics and crying your bloomin' heart out, Avril Lavinge has some seriously emoshe tracks.
Yes she might be better known for the problematic "Hello Kitty" and her the eternal #lifelesson that is "Sk8er Boi", but we've definitely shed more than a few tears to some of Avril's melancholic lyrics.
So here are 10 Avril Lavigne lyrics that will make you legit bawl your eyes out.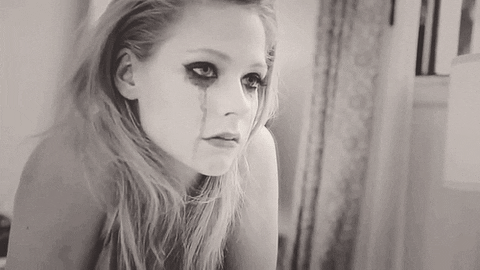 1) "I'm With You"
'Cause nothing's going right

And everything's a mess

And no one likes to be alone

Avril Lavigne/ Let Go

2) "Unwanted"
No, I just don't understand why

you won't talk to me

It hurts that I'm so unwanted for nothing

Avril Lavigne/ Let Go
3) "Too Much To Ask
Can't find where I am

Lying here

Alone I fear

Afraid of the dark

No one to claim

Alone again

Avril Lavigne/ Let Go

4) "How Does It Feel"
I'm young, and I am free

But I get tired, and I get weak

I get lost, and I can't sleep

Avril Lavigne/ Under My Skin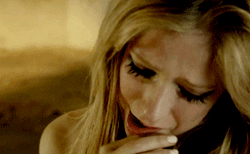 5) "Nobody's Home"
She wants to go home, but nobody's home.

It's where she lies, broken inside.

With no place to go, no place to go to dry her eyes.

Broken inside.

Avril Lavigne/ Under My Skin

6) "Fall To Pieces"
And I don't want a conversation

I just want to cry in front of you

I don't want to talk about it

Cuz I'm in Love With you

Avril Lavigne/ Under My Skin

7) "Slipped Away"
I didn't get around to kiss you

Goodbye on the hand

I wish that I could see you again

I know that I can't

Avril Lavigne/ Under My Skin

8)"When You're Gone"
I always needed time on my own

I never thought I'd need you there when I cry

And the days feel like years when I'm alone

And the bed where you lie

Avril Lavigne/ The Best Damn Thing

9)"Remember When"
These feelings I can't take no more

This emptiness in the bottom drawer

It's getting harder to pretend

And I'm not coming back around again

Avril Lavigne/ Goodbye Lullaby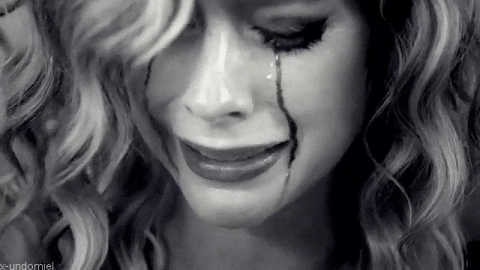 10) "Give You What You Like"
When you turn off the lights

I get stars in my eyes

Is this love?

Maybe someday

Avril Lavgine/ Avril Lavigne