Babies From The Vamps Dealt Lethal Twitter Blow From Fifth Harmony
23 January 2015, 10:48 | Updated: 8 May 2017, 17:09
RUDE.
I think we can all agree that boys between the ages of 14 and 22 are objectively the worst. There is nothing a boy between those ages has to offer anyone besides jokes about sandwiches and crap "banter".
That being said, Fifth Harmony's response to comments made about Lauren Jauregui was masterful.
It all started when the British boy band gave an interview in Australia in which James McVey claimed the boys had all "had a go" at Fifth Harmony's Lauren Jauregui.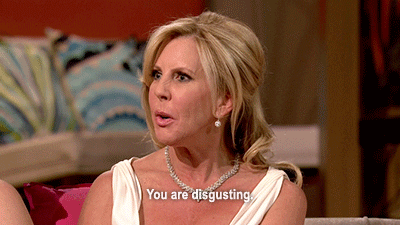 Thankfully the ladies all jumped to Lauren's defense, tweeting messages of support.
the nerve of you little boys . . how immature

— Normani Kordei (@NormaniKordei) January 22, 2015
the amount of sexism and immaturity is astounding. a man will treat a woman with respect and stick up for her when she's being disrespected

— camEEla cabeYo (@camilacabello97) January 22, 2015
They even managed to get #Laurenisourprincess and #Laurendefensesquad trending.
January 22, 2015
Anyhoo, I did see what you little rascals trended and I just want you to know I love you all verrrrrry much and it means a lot

— Lauren Jauregui (@LaurenJauregui) January 23, 2015
James McVey jumped in to clarify what he meant by his comments.
Ouchieeeee. Totally misinterpreted there folks... I'm sorry if people have been offended. I was joking that we all think that...

— James McVey (@TheVampsJames) January 22, 2015
The band were all attractive, and we tried to flirt at the start. I failed, clearly. I meant we all 'had a go' at flirting.

— James McVey (@TheVampsJames) January 22, 2015
And they even gave an interview to clear things up further.
i cant believe the vamps used their "weird british humour" as an excuse. i'm british and i still know it's wrong to degrade women

— ally (@CAMILASAMl) January 23, 2015
i didnt know the vamps had another album coming out tf? pic.twitter.com/bZBHfH6DS6

— excited(aniela) (@hipregui) January 22, 2015
But we're onto you, Vamps.