These Badass Ladies Of Literature Just Joined The "Bad Blood" Crew
20 May 2015, 15:21 | Updated: 8 May 2017, 17:09
Catapult's "Bad Blood Lit" posters show that not every female hero needs a pair of nunchucks.
We've gone almost a whole day without talking about "Bad Blood" and this is unacceptable. Here, have a gif: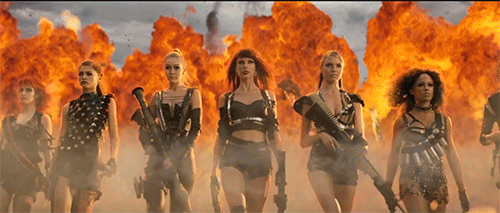 And we're back.
Our favourite part of T-Swift's epic new video was obviously the endless cameos. Awesome ladies stepped up in the video to represent the worlds of music, acting, and modelling. But what about literature? Don't know about you, but I didn't see J.K. Rowling gearing up with a bazooka (BUT CAN YOU IMAGINE THAT THOUGH)
Fortunately, literary blog Catapult is on the case. After some epic photoshop digging, Catapult have revealed the posters of the lost "Bad Blood" characters from the book world.
From kick-ass fictional characters to some of the most noteworthy female authors and poets, Catapult is giving literature the "Bad Blood" makeover. The motivation as to why is unclear; it might be meant to encourage Swifties to find badass role models in reading, or it might just be because it's awesome. Maybe even a blend of both?
Whatever the reasoning, this is absolutely the kind of content we can get behind.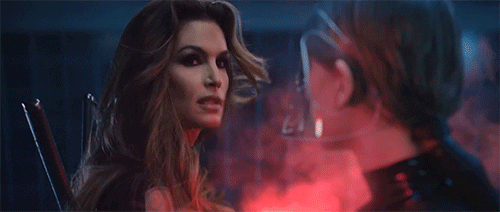 Check out Catapult's blog to see the rest of their "Bad Blood Literature" posters.