20 GIFs Of Cara Delevingne That Sum Up Your Summer To-Do List
26 June 2015, 17:43 | Updated: 8 May 2017, 17:09
Are you ready for summer? Let Cara Delevingne's face make the next two months a little easier.
1. Revamp your wardrobe.
2. Start your new healthy-eating plan.
3. Plan some serious bonding time with your squad.
4. Figure out how to deal with the humidity.
5. Get your passport photo taken.
7. Maybe start looking for that summer job?
8. Become "beach body ready"...
LOL NAH
9. Drink cocktails in the sun!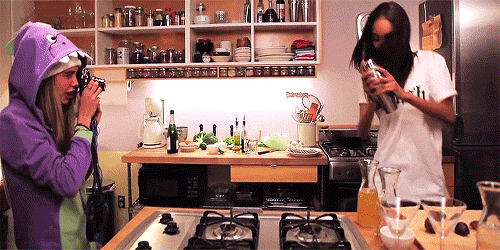 10. ACTUALLY LEAVE THE HOUSE THOUGH.
11. Scope out a new hottie.
12. Seriously, look for a job.
13. Get your hair cut. Again.
14. Take up a new hobby.
15. Avoid sunburn at all costs.
16. Save some money for your holiday. With a job, maybe?
17. Get cat-called for wearing summer clothes.
18. Realise it's nearly September and you STILL haven't found a job.
19. Tweet about how you've had the "BEST SUMMER EVER 2K15 WE CAN MAKE IT LAST"

20. Hibernate til next spring.