The New "Ghostbusters" Is Going To Have The Greatest Cameo Ever
10 August 2015, 17:43 | Updated: 8 May 2017, 17:09
Who else you gonna call?
Fanboys, you can stop whining about the all-female Ghostbusters now - it officially has the Bill Murray Seal of Approval.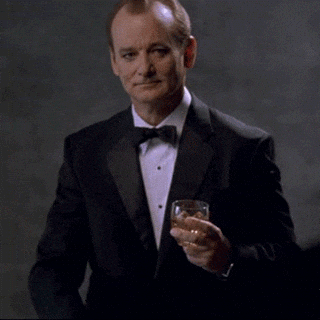 The actor-slash-urban-legend was spotted making his way into the Boston set of the upcoming reboot earlier this week, sparking rumours of a cameo. Today, much to our delight, The Hollywood Reporter confirmed that Murray will actually be appearing in the movie.
While the size of his role is as yet unconfirmed, we can at least assume (or hope) that he will be reprising his role as original Ghostbuster Peter Venkman; along with former cast member Dan Aykroyd, who filmed his own appearance earlier last month. Are we finally getting that bizarre "Ghostbusters Cinematic Universe" that was hinted so long ago?
The main all-lady cast of characters were recently publicly blessed with names; director Paul Feig confirmed that Melissa McCarthy's character is named Abby Yates, Kristen Wiig will play Erin Gilbert, Leslie Jones is starring as Patty Tolan and Kate McKinnon's character is named Jillian Holtzmann. Look at their first picture in full gear again and get excited, yeah?
#whoyougonnacall pic.twitter.com/hnrSjhCqSl

— Paul Feig (@paulfeig) July 10, 2015