Black Simon And Garfunkel Put A Whole New Spin On "Uptown Funk"
16 January 2015, 12:19 | Updated: 8 May 2017, 17:09
Uptown Garfunkel.
A couple of days ago we wrote about how hard it is to deviate away from the infectious groove of Mark Ronson and Bruno Mars' "Uptown Funk", after similar-sounding covers of the hit from both Fifth Harmony and Fall Out Boy appeared.
But, as parody band Black Simon and Garfunkel just showed us, we were totally wrong.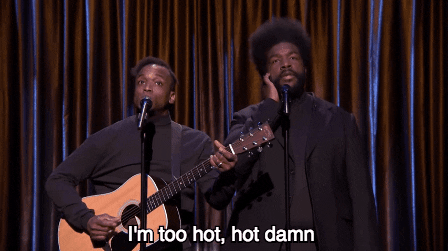 In The Tonight Show's "Suggestion Box" segment, the duo, aka just Questlove and "Captain" Kirk Douglas from resident Tonight Show band The Roots, played their own version of the track; and it couldn't be more mellow.
There's enough continuous harmonising, "lah la-lahs" and deadpan faces to make any folk-rock purist happy. If you need to take your mainstream pop watered down, then this is for you.