BREAKING NEWS: Beyoncé Is Kind Of Confused About Veganism
11 June 2015, 11:13 | Updated: 8 May 2017, 17:09
And the saga continues...
Stop the presses! We just found out that Queen Bey's new vegan diet is more vegan-ish than anything .
After dramatically announcing that she had become a vegan earlier this week, it appears Bey has kind of doubled back on that. Her 22 day vegan diet apparently taught her a lot about making healthy choices but she's not going the full monty just yet.
Now, you know, I still eat meat and it's all about balance, but absolutely I make better choices.

Beyonce Knowles, non-vegan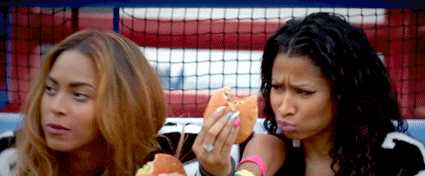 Stuff vegans can eat:
Stuff vegans can't eat:
Meat.
Now that that is settled. We look forward to Bey announcing her next diet. Paleo anyone?
Beyonce: I'm a vegan Me: Where? pic.twitter.com/O5DYQtkwV0

— Diam (@HoIy5H) June 11, 2015