Buzzing: Songs You NEED To Hear This Week
3 July 2015, 18:24 | Updated: 8 May 2017, 17:09
You don't wanna miss out on the best new music from this week.
It's Friday and that means it's time to get stuck into PopBuzz's top tips for new songs this week.
From pop hunk Austin Mahone to Fetty Wap, there's something here for you all.
Let's get stuck in, yeah?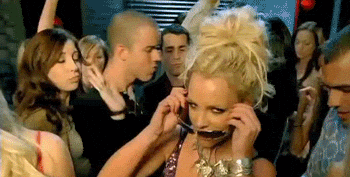 Kate Boy//"Midnight Sun"
Swedish synth-pop outfit have been on our radar for a while and the band have FINALLY announced their debut album ONE. To celebrate, the four-piece dropped their new single "Midnight Sun" and it's a total jam. The band's signature industrial synths pound through the song, building up to a cascading chorus that's calling out for a sing-a-long. What a jam. AK
Austin Mahone//"Dirty Work"
Austin Mahone is pretty dreamy, not to mention he can dance AND sing like a champ. Yet things have been pretty quiet in camp Mahone over the past few months until the surprise release of "Dirty Work". The song's got horns, sexy vocals and a funky bass line that Prince would be proud of. While we're a bit sad that Mahone has dropped the vintage boyband sound of his previous tracks, "Dirty Work" is certainly a good sign for things to come. AK

Carly Rae Jepsen//"Boy Problems"

Taken from Carly Rae Jepsen's upcoming album E•MO•TION due out later this summer, "Boy Problems" is calling out for the single treatment. Jensen's breathy vocal is layered over 80s style synths and polished drum machines, giving the song a shiny summer vibe that's just wonderful. Sometimes pop music just gives you everything you need, doesn't it? We LOVE this one. AK
Fetty Wap//"D.A.M."
If there is one thing Fetty Wap is good at, it's delivering these totally romantic trap vibes via his soundcloud account. In fact, Fetty's loosies might be the hottest thing on soundcloud at the moment. "D.A.M." is in Fetty's typical style and features lyrics like "you are so damn fine/I'm so damn glad you're mine" and "she's my drug, I'm a fiend". *Heart eyes emoji*. 1738 for life. NI

Jack Garratt//Weathered
London based Jack Garratt seemingly came out of nowhere to produce one of this week's sexiest tracks. He's no bedroom producer but there is something rugged and really interesting about the composition of this track. There is so much going on. One minute we're in Fleet Fioxes land, the next we're grappling with a really powerful guitar riff. This track is so good. NI
As seen on Popbuzz: ICYMI

Jess Glynne's newest is an absolute tune
Childish Gambino's cover of Bruno Mars
Santigold dropped "Radio" for the Paper Towns Soundtrack
Melissa Steele debuts collab with Wretch 32