Buzzing: Songs You NEED To Hear This Week #10
7 September 2015, 18:05 | Updated: 8 May 2017, 17:09
Music makes the world go round.
It's Monday and that means one thing here at PopBuzz - it's time to bring you our picks of the best new music around from the last seven days.
We've been listening to HEAP loads of stuff at PBHQ this week, including new songs from Foxes, XYconstant, Troye Sivan, Janet Jackson and LOADS more.
Probably time to pop those headphones on, crack up the volume and exploooorreeee!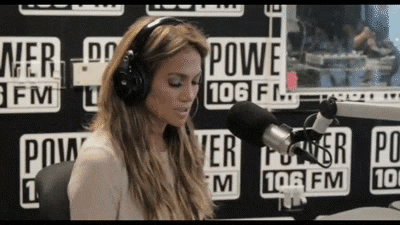 Foxes//"Better Love"

Poor Foxes (aka Louisa Rose Allen) can't seem to catch a break. After announcing her second album, the release date was swiftly pushed back to next year. Luckily, that hasn't stopped the singer from sharing her latest single "Better Love", a forceful and pounding collaboration with Dan Smith from Britsh pop-rock band Bastille. While sonically the song is rather similar to a Bastille track (probs to be expected tbh), there's enough of Foxes' powerful vocals and personality stamped on the track to avoid to harsh a comparison. It is, however, what you'd expect, all cascading drums and choral backing. It might not be as exciting as "Body Talk", but there's certainly enough here to be getting on with and, until the album is released, that's enough for us. - AK
Kacy Hill//"Foreign Fields"

"Foreign Fields" is Kacy Hill's first single since signing with Kanye West's G.O.O.D Music label last December and it does not disappoint.
We'll be honest, we'd nearly forgotten about Hill. It's been little under a year since we first heard her last release "Experience". You'd think signing to a label headed by the biggest artist in the world would lead to some pressure to get material out fast, right?
Think again. Hill, in a interview with Hunger magazine, said this wasn't so. "Jack Garratt and I were put in the studio together and "Foreign Fields" was a result. There wasn't any pressure, we got along really well and churned this track out in a few hours."
And that's the thing with this track, it's beautiful arrangements feel effortless. Not a million miles away from organic electronic sounds of James Blake, "Foreign Fields" has got us all excited for the as-yet-untitled album to follow. No release date yet though. Let's not leave it another year Kacy, yeah? - WW
XYconstant//"Do It Well" ft. Tom Aspaul

Now that we're officially in 'post-summer' and the clouds are rolling in (not to mention the extremely cold temperatures that we're experiencing here in London), people are already looking back on their holiday snaps and reminiscing about that one time they fell in the pool or the terrible Long Island Ice Tea that they drank in that dodgy bar in the middle of Spain.
So in the spirit of post-summer, XYconstant and Tom Aspaul have just released a hazy tropical bop that's the perfect soundtrack to those moments where you're pining after your summer crush. Aspaul's voice is filtered and pushed to the foreground, while the glittering Years & Years-like synths bounce playfully in the background. It's all rather enjoyable and definitely warrants repeated listens. Just excuse us while we upload our group holiday photos to Facebook and cry over the fact that we're now wearing coats again. - AK
Janet Jackson//"Unbreakable"

Janet is back, guys, and "Unbreakable" is a tune. On this release, our girl J, is serving up some classic mid-2000s vibes, and her impeccable vocals. She sets the mood for a romantic night in with the bouncy instrumentals and buoyant vocal style of "Unbreakable". I feel like this is Janet's true form. "Unbreakable" proves that Janet is past that Superbowl performance, comfortable in her own skin, and not on the Madonna-type hustle. She's cool, calm, and ready to drop bangers. - NI
Troye Sivan//"Fools"

If you follow PopBuzz, then you're probably aware that we're rather smitten with Troye Sivan and his new EP Wild. One song featured on the six-track collection is called "Fools" and it's pretty pensive and sad. Opening with sparse pianos and Troye's voice the song suddenly mutates with pulsing electronics and atmospheric production forming the charged chorus. Like a lot of Troye's material, this isn't really radio friendly, but as an artist discovering his market and pushing the boundaries of what's mainstream, that might work in his favour. Regardless, "Fools" is deeply moving and essential listening. - AK
Fallulah//"Social Club"

Danish singer-songwriter, Fallulah, upholds the very true stereotype that Scandinavians are weirdly quite good at pop music. Fallulah's most recent track, "Social Club", is a lowkey banger very much in line with the recent rise of the female vocalist. "Social Club" feels fun and upbeat but not overly serious. If this isn't on at least one car commercial in the next year, I will eat my hat. NI