Buzzing: Songs You NEED To Hear This Week #2
10 July 2015, 17:22 | Updated: 8 May 2017, 17:09
We've got LOADS of new music for you to get stuck into.
It's Friday so it's time to sound the NEW MUSIC KLAXON! *RING RING*.
While there've been major releases from Example, Halsey and more, we've also stored some of the best tracks we've been buzzing over this past week.
With songs from MS MR, Cyril Hahn ft. Say Lou Lou, newcomer Frances and surprise mashup from Eden xo, there's loads here to get stuck into. Put on your bangers hat, it's time to get involved.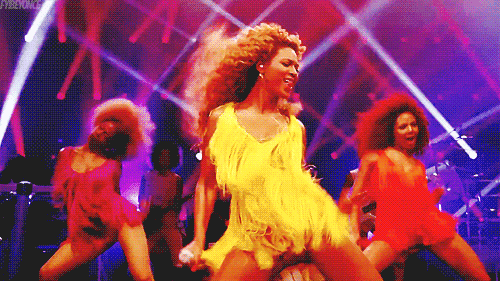 "Criminals"//MS MR
After MS MR's rather good debut album Secondhand Rapture, hopes are high for their follow up How Does It Feel, due out 17 July. However, we weren't blown away with lead single "Painted" and were a bit concerned to be honest.
However, our worries have been soothed with the second single "Criminals". Full of the band's warm, moody synths and singer Lizzy's unaffected vocal there's something more conventional about the track that's equal parts interesting and satisfying. Bring on the album, we say.
"Inferno"//Cyril Hahn ft Say Lou Lou
Lifted from Cyril Hahn's new EP Begin, "Inferno" proves that the producer and DJ goes beyond remixing pop classics.
Drafting in Swedish superbabes Say Lou Lou, the song is like a hazy summer afternoon, with relaxed production and the twin-sister's wispy vocals embodying that golden hour between sunset and darkness. It's dreamy synthpop at its finest.
"Clear"//Panteros666 ft. Woodkid
Another melancholic banger comes in the shape of "Clear", the latest single from French multi-creative Panteros666. It's got glistening, futuristic electronics that shouldn't work with the mournful vocal but somehow do. We're not 100% sure what's going on in the video, but we do know that we'll be playing this one early Saturday evening as we get ready to head out.
"Torn (Don't Stop Believing)"//Eden xo
It was only the other day that we were talking about how someone should cover Natalie Imbruglia's timeless classic "Torn" and low-and-behold here's Eden xo with her updated cover, mashed-up with Journey's "Don't Stop Believing".
Melancholic synths are at the heart of this track, as Eden xo laments the state of the music industry. It's sad, moving and danceable at the same time – or, as it's known, the perfect combination for a bop.
"Set Out Your Loving"//Zac Samuel
Despite our current feelings about house music's renaissance, Zac Samuel's "Set Out Your Loving" has had us toe tapping at our desks for the past few days. Yes it may sound like every other song that's currently being pumped out by dance producers, but it doesn't sample a 90s throwback tune and it's catchy as hell.
This has sound of the summer written all over it.
"When It Comes To Us"//Frances ft. Ritual
We'd not heard of 21-year-old UK singer-songwriter Frances before we heard "When It Comes To Us", but we've fallen head-over-heels in love. The track's soft, warming electric piano and lo-fi percussion hold some much reverence, while the singer's voices are perfectly matched, Frances' airy tones matched with Ritual's gravelly lower octaves in the chorus. We can totally see this soundtracking an #emoshe moment in a movie, can't you?
As seen on PopBuzz: ICYMI
Halsey's newest track "Americana" is giving us Lana vibes.
Example's "Whisky Story" is a total banger!
Tove Styrke's is literally our Number One.
Sarah Harding's solo single is really confusing.