Buzzing: Songs You NEED To Hear This Week #3
20 July 2015, 18:07 | Updated: 8 May 2017, 17:09
Rejoice! We've rounded up the best new tunes just for you!
Once again, because we love you and we want you to have nice things, we're bringing you the our staff picks for best tracks of the week.
We're obviously an eclectic bunch, so we're landing all over the map, genre-wise and really opening things up to get kinda weird and kinda cool. This week we've got lots of talent waiting to hit your ear holes so just press play, sit back, and we can get this party started.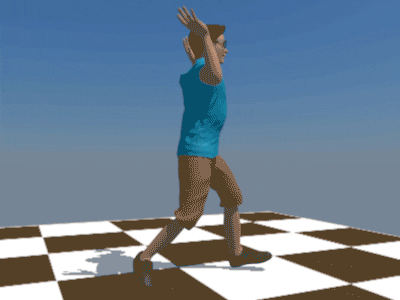 Melanie Martinez//Soap

We're totally feeling gloom pop's Melanie Martinez atm, and we can't get enough of her single "Soap".
Complete with upsetting synths and sparse percussion, the song has a deranged sense of melancholy, with Martinez's lyrics painting a picture of complicated relationships perfectly. We're even into the weird popping noises after the chorus.
With her album Cry Baby due out next month, we're sort of desperate to hear more. AK
Transviolet//Girls Your Age
As far as newcomers go, Transviolet's first go at things, "Girls Your Age" is really really strong. Usually there is this inclination for new artists to burst out of the gate with a drum heavy, overly produced debut track. Transviolet is serving me Lorde and Lana Del Rey vibes in one super neat package and I can't wait to hear what she has out next. NI
LIZ//When I Rule The World

We're still not 100% convinced with the world of PC Music and the new wave of electronic music. However, rising singer Liz's work with SOPHIE is giving us serious Icona Pop teas in the best way.
"When I Rule The World" is out of control, outlandish and out of this world. Whether it's the high-pitched vocals, slightly dissonant melodies or that bang of a chorus, the song is accessible while being totally outrageous.
Whether you find the exaggerated cutesiness of it all too much or you stanning hard for it, it's something different and we're always open to that. AK
Cruisr//Throw Shade

Philly based four piece, Cruisr have been on my radar for a little bit. There is something about their music that is just super fun and carefree. Like, how many bands in the genre would write a song about "throwing shade"? I love it. I'm not throwing shade at this one. In fact, I love the kind of on-the-nose thing they've gone for with this release. I'm a fan. NI
Hurts//Rolling Stone
The second taste of Hurt's upcoming third studio album Surrender, "Rolling Stone" sees the band return to the dark, melodramatic lyrics that made them stars.
In typical Hurts style, the song builds up with ominous strings before it all comes crashing down in the chorus. Distorted guitars and Theo's soaring vocals create some serious theatrics as he sings, "She said her daddy was an alcoholic and her mother was an animal!"
Like their hit "Wonderful Life", "Rolling Stone" captures what Hurts do so well, telling a dramatic story with enough sheen and drama that it's both listenable, ridiculous and enjoyable. AK