Buzzing: Songs You NEED To Hear This Week #4
27 July 2015, 17:21 | Updated: 8 May 2017, 17:09
Hold on to your hats, babes.
It's that time again. We're bringing you the best new tunes from the past seven days. It doesn't matter what genre it is. If it sounds good we're bringing it to you. We want to hear what your favs are too. So, if you hear anything this week that you think Popbuzz HQ should hear, give us a lil nudge on twitter.
Till then, let's get this party started.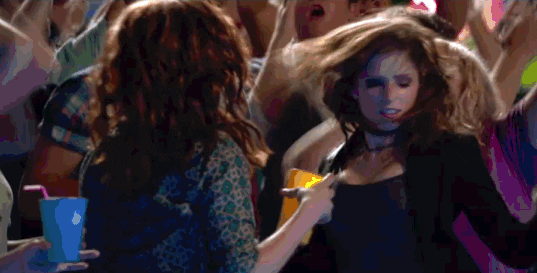 Strange Talk//When It Feels So Good


Aussie electronic act, Strange Talk kind of nail that 80s revivalist vibe that a lot of bands can't seem to land. "When It Feels So Good" is layered to perfection and has a lot of different elements that make it a super fun, super accessible release. Loving this one from the guys of Strange Talk! NI
Drake//Charged Up
Drake's brutal retort to Meek Milly is a must hear from this weekend. Drake glibly and patiently explains away the rumour that plagued everyone's timelines last week. While Drake fails to confirm or deny whether or not his raps are ghostwritten, his riposte clearly puts him on top of his newest adversary. NI
TENDER//Legion
"Legion" is probably the best thing you missed last week. Newcomers, Tender have dropped this on Soundcloud and not much more information. "Legion" is groovy, mature, and confident. Leaning expertly on a bass line that just won't quit, Tender swim deftly across the landscape they've created with the help of expertly layered instrumentals and impeccable vocals.

Kurt Vile//Pretty Pimpin
Kurt Vile's latest "Pretty Pimpin" is a hell of a track. Folky, well arranged, and (vocally) as Conor Oberst-esque as a person can get, Kurt Vile has released a very strong musical moment in the form of "Pretty Pimpin". If you're not listening to this one, then you better get on it. It's a wicked one. NI

Meg Myers//Lemon Eyes

This is for sure the most interestingly composed and executed track I've heard this week. It reminds me of Charli xcx and Marina and the Diamonds as well as Liz Phair when I was growing up with just a dash of Haim. It's such an interesting listen. I'm blown away. NI
Robyn and La Bagatelle Magique//Set Me Free

We talked about this one right at the tail end of last week but boy oh boy is this one a tune. Robyn and Markus Jägerstedt have really outdone themselves with this one. It's like a grown up version of early 2000s european club music that is actually listenable. Love it. The full release is going to be amazing. NI