Buzzing: Songs You NEED To Hear This Week #5
3 August 2015, 17:15 | Updated: 8 May 2017, 17:09
Prepare your earholes. This one is a goodie.
Welcome to Monday: where the music recommendations are served hot and fresh for your consideration. This week, as per, we're bringing you the best new music that popular culture has to offer up. Genres mean nothing to us so be prepared to take a vision quest down a lot of different avenues.
This week, we've got everything from Drake to New Order, and One Direction. It's just that kind of show.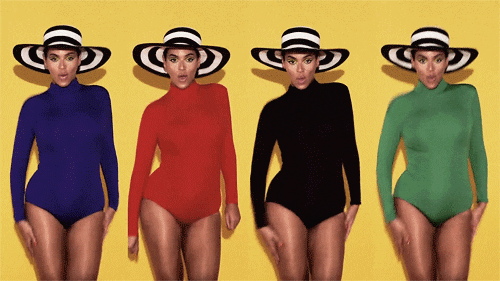 Drake//Hotline Bling
Drake is at peak Drake right. Right now, Drake couldn't be more Drake if he tried. "Hotline Bling" is the perfect stopgap in between IFRTITL and Views From The Six. "Hotline Bling" is a great tune. It's got majorly vintage vibes and kind of hiccups and stutters along in true Drake fashion. It's honestly a really great release, and in the midst of such tumultuous times. Quelle surprise!
Disclosure ft. Sam Smith//Omen
One of this week's most lauded tracks is the newest by Sam Smith and Disclosure. Since the dynamic combination of brits, Disclosure and Sam Smith spawned "Latch", a follow up to the hit tune has been hotly anticipated by fans all over. This week saw the single and video drop, proving that these three must be the golden trio. With Sam Smith's voice and Disclosure's production, we're wondering why they don't just start a band.
New Order//Restless
Wanna talk about nice surprises? New Order's latest, "Restless" is a goodie. These guys are well on their way to 40 years of making music and we salute them for it. The audio landscape they create on this release is layered and nuanced as it hangs back beneath a pretty insistent drum beat.The main guitar riff is really catchy and not necessarily remiscent of their older stuff. Love this one. "Restless" is beyond a treat.
One Direction//Drag Me Down

For me, this was one of the best releases that came out of last week. Whether you're a One Direction fan or not, you sort of have to admire the way Louis, Harry, Niall, and Liam picked themselves up, dusted themselves off and got on with it. This is such a powerful return for them and for that, I'm weirdly proud and and impressed with them. Clearly nobody can drag these guys down. If the rest of the record is anything like this, I look forward to hearing it.
Nadia Nair//Hardships "Hardships" is a tuuuune! The complex layering here and special attention that's been paid to the instrumentals as the song unfurls itself from start to finish is astounding. It's really powerful and dynamic. Vocally, Nadia has done an amazing job at maintaining control, especially alongside such wild instrumentals. Love. This. Tune.