Buzzing: Songs You NEED To Hear This Week #6
10 August 2015, 17:55 | Updated: 8 May 2017, 17:09
More music than you can shake you tail feathers to.
Mondays are our favourite day of the week here at PopBuzz!
Ok we're lying, but we do love giving you guys our #buzzing tracks of the week from all around the web, served hot and fresh out the kitchen for your aural pleasure.
From Rhodes x Birdy, new bangers from Carly Rae Jepsen or the return of enigmatic singer Jamie Woon we're sure there'll be something you'll enjoy. Let's dance!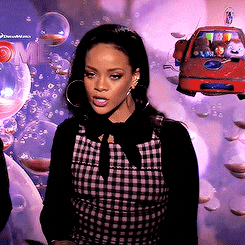 Rhodes + Birdy /// "Let It All Go"
It might not be the most joyous of openings to our buzzing tracks, but this duet is pretty special. Having previously recorded the duet as part of the Mahogany Sessions, the pair have now shared the studio version of the emotive track, which is full of glorious strings and heart achingly beautiful harmonies. Not only has it got us excited about Rhodes' upcoming album, but Birdy's, too. Stunning. AK

Carly Rae Jepsen /// "Making The Most Of The Night"
The latest track taken from Carly Rae Jepsen's hotly anticipated album E•MO•TION, "Making The Most Of The Night" is one of the songs co-written by Sia and it's grand, epic and emotional.
Hazy vocals and eerie instrumentals open the song before that chorus explodes everywhere, while an almost omnious sense of urgency comes from the pounding drums that rocket and gallop throughout. Yes there's an odd lyric ("here I've come to hijack you"!?), but the song is so damn catchy that it's hard not to get drawn into the 80s bass and Jepsen's airy melodies. AK

Jamie Woon /// "Sharpness"
When Jamie Woon released his debut album four years ago, no one quite expected the record to be as trendsetting as it was. However, all these years later people are still replicating Woon's combination of ambient electronics, soul and R&B. ]
Given that it has been four years, what the world was expecting from a Jamie Woon single in 2015 wasn't clear. However, when you hear "Sharpness" the sound is so immediate that it seems like almost obvious that this is what a Jamie Woon song would sound like in 2015.
Warming low-strung electric pianos smoothly drag the song along, while Neptunes-like percussion punctuates throughout. Meanwhile, Woon's vocal is so tender that it's almost impossible not to be sucked into the song's world. The slightly heavier bass in the chorus adds layers of texture, which is just so typically Jamie Woon that it makes us realise just how much we missed him. So thanks for coming back, babes. AK

SALES /// "Big Sis"
Florida duo SALES have just put out "Big Sis", aka the perfect tune to wind down the summer. "Big Sis" is breezy, dreamy, and melodic. It's doing everything for me in terms of 'music I can listen to while I stare out of the train window'. SALES never really have to put out these big bold sounds. "Big Sis" is a perfect example of the band's signature style. Love this one! NI

Ben Khan /// "Blade (Tidal Wave Of Love)"
We're big fans of Ben Khan's debut EP 1992, a collection of electronic songs with depth, experimental production and disassociated vocals.
Now the singer has returned with a demo recording of a new song "Blade" and it's an even weirder transition. Popping electronics and scatty synths glide around, while Khan sings to the object of his affections. It's a tiny bit messy, but that's to be expected from a demo. What the song does show is Khan's natural ability, which is, tbh, pretty impressive. Fingers crossed for an album soon! AK