Buzzing: Songs You NEED to Hear This Week #7
17 August 2015, 17:59 | Updated: 8 May 2017, 17:09
Put on your dancing shoes (or whip out your hanky).
Monday at PopBuzz means loads of things, but for us it's all about us bringing you some of the best tracks that we can't stop listening to.
This week we're getting straight into it with cuts from Echosmith, MisterWives and Disclosure. So, put on your dancing shoes, grab your jacket and head out the door because we're about to get the party started.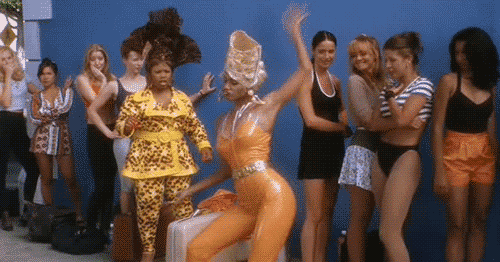 MisterWives///"Our Own Home"

Ok, ok, this might not be the newest song, but given that the video only just premiered we felt that it justified a spot on our Buzzing playlist. Not only that, but it's so cripplingly joyous that we there was no way that, in the peak of summer, we couldn't include something that will surely encourage you to get up, turn off Netflix and go and dance in the street (or, you know, just dance around your room). If you ever seen Matilda (if you haven't seen Matilda, go and rectify that RIGHT NOW and then come back), the song reminds us of the scene where Matilda is using her powers in her living room and having a BLAST.
But back to MisterWives; what can we say apart from that this song is just so incredibly fun that you should listen to it and throw all caution to the wind. LETS DANCE.
Echosmith///"Let's Love"

Echosmith's debut single might have been a bit problematic. We mean, does anyone actually want to be like the cool kids? However, we're willing to give them another chance, especially as their new single reminds us of a scene from a teen movie. Not only that, but singer Sydney is wearing the most insane outfit and there are PUPPIES in the video. Yes, ACTUAL PUPPIES.
Given that the band are all so young, we're kinda expecting Sydney to go solo and become an amazing pop entity in the future. But until then, Echosmith are making music that's soundtrack ready, and "Let's Love" is a great end-of-summer jam that you could play in your car with the windows down.
Disclosure///"Willing And Able" ft. Kwabs

Ngl, we think Kwabs has one of the best voices on the UK scene at the moment and we're pretty much ready for his highly anticipated debut album to come Love + War come in September. It's no wonder, then, that Disclosure called on the singer for a track on their upcoming second album Caracal.
Full of pulsing synths and low-key percussion, "Willing And Able" isn't quite as dance-y as it could be, but it seems that the Disclosure boys have given Kwabs' voice enough space to breathe, letting him shine. There's just one thing that's niggling at the corner of our minds; don't get us wrong we really like this song, but we can't help but feel that both parties were hoping for a track to match the success of "Latch", and unfortunately "Willing And Able" isn't that. That doesn't mean that it's not a great song, it's just not quite 'there'. It has, however, made us super excited to hear both the artists' upcoming albums.
Carly Rae Jepsen///"Your Type"

Another week another Jeppo track, and this time it's album standout track "Your Type". For us, this is the perfect example of a pop song, full of wistful synths, 80s throwbacks, a catchy chorus and enough melancholy that you could probably have a good cry to it.
While we expect Jepsen's music to be a bit surface, "Your Type" is probably the most emotional track on the album, focusing on the pains of unrequited love and the ensuing pain that is inflicted on the participant's heart. It's heart-wrenchingly on point and accurate, and doesn't shy away from the awkwardness of that situation.
This, matched with those glorious synthesisers, is pretty much all we need for the rest of the week.
Foxes///"Feet Don't Fail Me Now"

Appols again if we're a bit late to this one, but we felt that it needed a mention due to how good it was.
Taken from Foxes' upcoming second album and her collaboration with H&M, "Feet Don't Fail Me Now" is full of marching drums and subtle electronics that's equal parts epic and emotional. The song allows Foxes' voice to shine, soaring through the choruses with ease. And while she may wander into Florence Welch levels of noise, Foxes always manages to bring it back, her pop sensibilities emerging through and taking centre stage. There's an elegance to her that we can't help but fall in love with, and we've fallen pretty hard, tbh.