Buzzing: Songs You NEED To Hear This Week #9
1 September 2015, 17:22 | Updated: 8 May 2017, 17:09
Time to get your buzzing on.
Isn't it a treat when you get to hear new music recommended by the Popbuzz gang? It's always good times here at Popbuzz HQ when we're curating the best of what you may have missed during the week. This week we've been listening to goodies from Alessia Cara, Bieber, and lots more.
So plug those headphones in and prepare to have a real moment of clarity thanks to our weekly finds.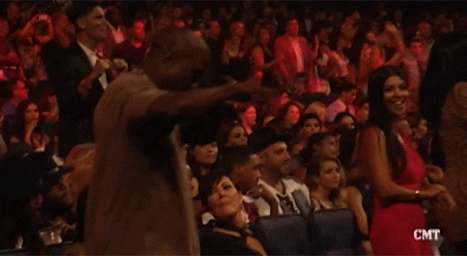 Justin Bieber//"What Do You Mean?"

RIGHT. So, I'm not entirely sure what the deal is with this music video or what sort of message they were trying to convey but something about "What Do You Mean" really clicks with me. Is anyone else...soothed by that flute section? Despite a month-long roll out that I found wholly unnecessary, "What Do You Mean" is actually a killer comeback song. The chorus is really strong and, sonically, it just feels like the right temperature. Not too hot, not too cold and very suited to Bieber's brand of vocals. "What Do You Mean" knocks it out of the park. NI
Alessia Cara//"I'm Yours"

Ok, I kinda low-key stan for Alessia Cara. Her introspective debut single "Here" is as sublime as grown-up pop comes. Her performance of the song on Jimmy Fallon's late night chat show just cemented it for me: she is the future of pop.

It's no surprise, then, that I've been pretty involved with the singer's debut EP Four Pink Walls, a collection of effusive and intellectual pop. Stand out track "I'm Yours" plays up to that first flourish of unsuspecting love. However, rather than romanticising it like Taylor Swift would, Cara lives firmly in reality. There's dejection and slights of self-loathing hidden amongst the highly produced guitars, bubbling synths and hip-hop beats.
It's this honesty that makes Cara such a unique popstar. Like a certain Swedish singer, Cara manages to tap into the underbelly of emotions, cracking into the subconscious and letting it all pour out while maintaining the façade of polished pop. It might be a bit early to say this, but she could be the next Robyn… AK

Little Mix//Hair
There is something to be said about a truly great, 'I don't need a man' anthem. Unfortunately for Little Mix, the lyrics to their newest, "Hair" are a bit of a let down. The girls barely scratch the surface of a song like this but the composition of "Hair" can't be faulted. It's percussive, aggressive, and well-timed. There is something about the song's buzzy instrumentals that just stick with you. Some more time spent on the lyrics could have gone quite a long way but it's not that deep for the girls. NI

Josef Salvat//"Night Swim"
Josef Salvat keeps putting out great music and equally good videos (seriously, if you haven't seen the video for "Open Season" go and watch that then come back). And while the roll out plan seems a bit all-over-the-place, the Australian singer-songwriter keeps delivering when it comes to new music.
Salvat's latest track "Night Swim" is almost typically him; lamentable melodies and circling electronics are at the forefront, while the lyrics ooze a certain level of sexiness (intentionally or not…). While at the moment we're into the sound, it'd be great to see Salvat shaking things up with some variety in the production. Regardless I'm kinda into it. AK

WRABEL//"I Want You"
Somehow LA based producer, Stephen Wrable, manages to capture the intense feelings of unrequited love in a low-key and well balanced track called "I Want You". "I Want You" isn't overwrought but it emotes the feelings it is supposed to emote. Steadily, poignant lyrics build into a great dance-y chorus that is impossible not to move to. In the same way Robyn can make you dance while singing about total heartbreak, Wrable has also managed to combine the sometimes sadness of love with the always awesomeness of dance. NI

Dua Lipa//"New Love"
Having sat on this song for just over a week, we still can't make our minds up about Dua Lipa and her debut single "New Love".
The 19-year-old, who is signed to the same management company as Lana Del Rey, popped the Emile Haynie (Lana Del Rey, FKA Twigs) and Andrew Wyatt produced song online and, to be fair, it is a bit of an end-of-summer bop. The carnivalistic percussion and low-strung production give the song a hazy feel, allowing Lipa's vocals to really shine.
Our problem stems from the feeling that this song has been created solely to soundtrack an episode of Girls. It has all the hipster hallmarks (including the producers) to get music execs frothing at the mouth, and we'd like to see if it goes beyond that.
For now, we're giving it the benefit of the doubt. Let's see what else Dua Lipa has to offer… AK