We Really Really Really Really Kinda Sorta Like Carly Rae Jepsen's New Single
2 March 2015, 17:51 | Updated: 8 May 2017, 17:09
"I Really Like You" is probably gonna be the next summer jam you can't escape.
We've had a lot of really good pop over the past few months, but none that have had a really addictive hook to sing along to.
Not to worry; Carly Rae Jepsen, arguably the Queen of Really Really Really Catchy Choruses, is back with yet another earworm.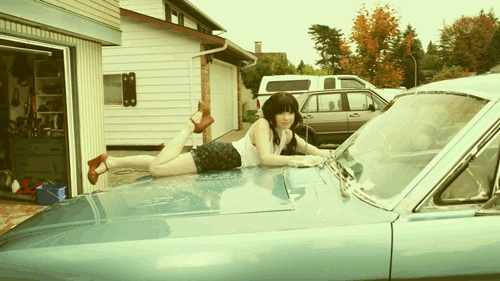 "I Really Like You" is the new single from Carly's upcoming-yet-untitled third album. And it's... really kind of a jam. That is, if you can get past the really repetitive chorus (do we need SIX "reallys"? Really?).
Judging from the lyrics, it seems to be about not quite being in love, but sort of on the cusp. Hence the need to describe your infatuation with a lot of "really". Or something. Regardless, we have no doubt that it will really stick in people's heads.
Check out the audio below and let us know what you really really really think.