7 Caspar Lee Gifs That Sum Up Your First Lads Holiday
30 July 2015, 16:18 | Updated: 8 May 2017, 17:09
LADS! LADS! LADS!
You've booked your holiday to Kos/Ibiza/Bulgaria, the lads have packed their neon vests and your mum has warned you about not drinking too many WKDs more than you care to remember. It's time for your very first lads holiday!
Right now you're probably feeling totally hyped- there'll be cheap booze, hot girls and a whole bunch of sunshine. Your exams are finished, you've got the time off work and your mum has even packed your case because you were too busy playing games. IT'S ON.
But before you head off on the BEST HOLIDAY EVER, we've roped in our friend Caspar Lee to show you what your week away holds.
Here are 7 gifs which totally sum up your first lads holiday.
On the morning you arrive...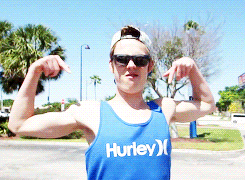 When you've paid 3 euros for a bucket of alcohol...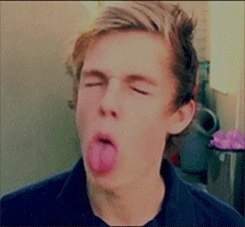 When the doorman tells you to leave because you've had one too many...
On day 3...
When you go to a water park and HAVE THE BEST TIME EVER!
When you're chatting up girls in the club...

When you arrive back home...