Dance Moms star Abby Lee Miller slammed for saying she's attracted to high school football players
12 September 2023, 12:37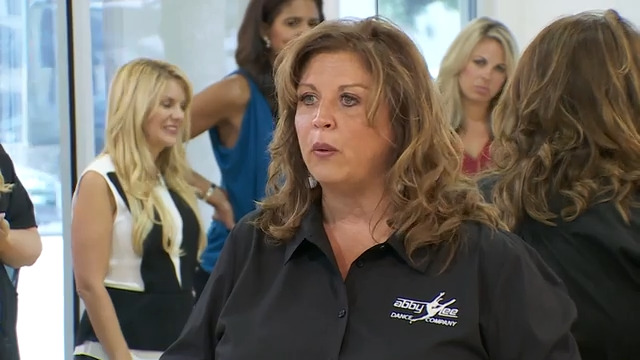 Watch the Dance Moms season 6 trailer
Abby Lee Miller has since posted a video clarifying her comments.
Dance Moms star Abby Lee Miller is coming under fire after confessing that she has a thing for high school football players.
Abby Lee Miller is no stranger to controversy. Ever since Dance Moms debuted in 2011, people have criticised the 57-year-old for the way in which she runs her dance studio. Just recently, a video of Abby asking all the girls she teaches to tell a young JoJo Siwa why she doesn't deserve to be part of her company went viral with many people calling Abby out.
Now, Abby is facing backlash for a different reason and this time it has to do with the age of people she says she fancies.
READ MORE: JoJo Siwa reacts to brutal video of Abby Lee Miller shouting at her on Dance Moms
Last week (Sep 7), Abby was a guest on Sofia Franklyn's Sofia with an F podcast. During the episode, Abby discussed Tom Cruise's 1983 movie All the Right Moves. In the film, Tom plays a teenage football player trying to get a sports scholarship. Abby then admitted: "Oh, that's my downfall. I like the high school football players. I still like them."
In response, Sofia made clear that she personally is attracted to adult coaches not children. However, Abby doubled down on her comments and said: "Not one that used to be in high school but one that is." The episode then ends without Abby commenting further on her love of high school football players.
Reacting to the quotes on Twitter, one person wrote: "This should be enough to send her to jail my god". Another wrote: "this is scary that she's been around kids a lot in her career".
Abby has since released a TikTok video in which she clarifies her comments about what type of men she fancies. She said: "Just to set the record straight, I do like those hot, athletic, muscular type of guys. The jocks. I always have, I always will."
With regards to their ages, she specified: "They must be able to go out to a club, gamble in Vegas, rent an ADA compliant, handicap accessible van and they should also have a business, a bank account, success and passion in their own right."
Defending herself, Abby continued: "Now, if you saw the movie All the Right Moves starring Tom Cruise playing a high school football star, then you will know exactly what I am talking about."
As it stands, Abby has still not explained why she said "not one that used to be in high school but one that is" in the original podcast.
Olivia Rodrigo vs. 'The Most Impossible Olivia Rodrigo Quiz' | PopBuzz Meets