Ansel Elgort denies sexual assault allegations
22 June 2020, 12:47 | Updated: 22 June 2020, 14:38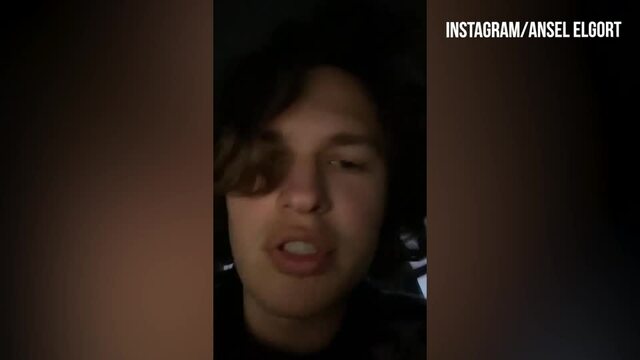 Ansel Elgort reacts to his nude photo being removed from Instagram
Ansel was accused of sexually assaulting a teenager in 2014.
Ansel Elgort has denied sexual assault allegations against him in a statement.
On Friday (June 19), a Twitter user named Gabby shared a note accusing the Baby Driver actor of sexually assaulting her in 2014 when she was 17 and he was 20. Gabby alleged that she met up with Ansel after she DM'd him. He then gave her his private Snapchat handle. She also shared pictures of them together and an alleged conversation they had on social media. Gaby then goes into detail about their encounter.
"I disassociated myself and just felt like my mind was gone, I was in shock, I couldn't leave…he made me think this is how sex was supposed to be," she wrote.
READ MORE: Ansel Elgort faces backlash after calling a Harry Styles fan "crazy"
Gabby also claims that Ansel allegedly begged her for nude photos and "asked to have a threesome" with her and one of her friends. She said as a result of the alleged assault she has PTSD, she suffers from panic attacks and is now going to therapy.
The following day, Ansel shared a statement on Instagram denying the allegations.
"I cannot claim to understand Gabby's feelings but her description of events is simply not what happened," he wrote. "I have never and would never assault anyone. What is true is that in New York in 2014, when I was 20, Gabby and I had a brief, legal and entirely consensual relationship.
"Unfortunately, I did not handle the breakup well. I stopped responding to her, which is an immature and cruel thing to do to someone. I know this belated apology does not absolve me of my unacceptable behavior when I disappeared."
He continued: "As I look back at my attitude, I am disgusted and deeply ashamed of the way I acted. I am truly sorry. I know I must continue to reflect, learn, and work to grow in empathy."
Gabby has not replied to Ansel's statement however her Twitter account now appears to have been deactivated.