Britney Spears says she had an abortion because Justin Timberlake "didn't want to be a father"
17 October 2023, 17:14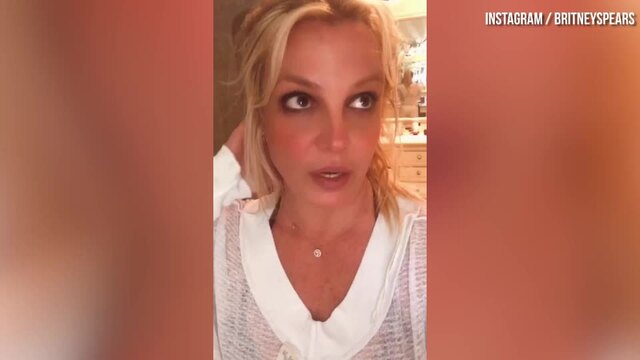 Britney Spears calls out people writing scripts about her life
Britney Spears opens up about her abortion in her new memoir The Woman In Me.
Britney Spears has revealed that she had an abortion early in her career because Justin Timberlake "didn't want to be a father".
In a new excerpt from Britney Spears' upcoming memoir The Woman In Me, the 41-year-old writes candidly about her past relationship with Justin Timberlake and how they almost had a child together. According to TMZ, Britney and Justin were around 19 at the time.
In the book, Britney reveals she got pregnant and wanted to have a child but Justin was adamant that they were too young.
READ MORE: Britney Spears responds to biopic speculation after Millie Bobby Brown's comments
In an excerpt released by PEOPLE, Britney writes: "It was a surprise, but for me, it wasn't a tragedy. I loved Justin so much. I always expected us to have a family together one day. This would just be much earlier than I'd anticipated."
Britney continues: "But Justin definitely wasn't happy about the pregnancy. He said we weren't ready to have a baby in our lives, that we were way too young."
She ends by writing: "I don't know if that was the right decision. If it had been left up to me alone, I never would have done it. And yet Justin was so sure that he didn't want to be a father."
People have reached out to Justin's representative to comment but they are yet to respond.
Fans of Britney and Justin will know that the two stars first met as child performers on The Mickey Mouse Club and started dating each other in 2000. The couple stayed together for three years before splitting in 2003.
Britney is scheduled to release The Woman In Me worldwide next week on October 24th this year.
Troye Sivan Paints A Self-Portrait While Answering Deep And Chaotic Questions