Florence Pugh was pressured to change her 'weight and look' by casting directors at 19
1 November 2022, 17:39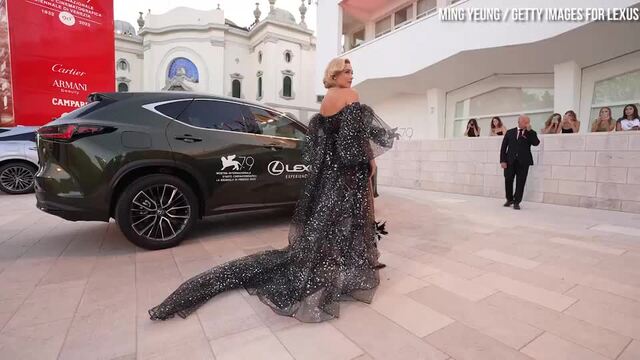 Florence Pugh attends Venice International Film Festival
After she landed a job, Florence was told by the people who hired her that she didn't have the right look for the part – and they wanted her to change to fit the role.
Florence Pugh has opened up about the early days of her career, and the awful things that were said to her by industry professions, about her body and the way she looked at the age of 19.
Over the past few years, Florence has had an incredible string of movies that have cemented her as one of the most in-demand young actors out there. The Don't Worry Darling star and Marvel icon is also currently busy promoting her upcoming Netflix film, The Wonder, where she plays a nurse in 1860's Ireland.
In a new interview with The Telegraph, Florence opened up about one particular experience that happened shortly after her first major on-screen part back, where Hollywood casting directors suggested that she should 'lose weight' and 'change her face' in order to be perfect for a role.
Way back in 2014, when Florence was around 17 years old, she made her on-screen debut in the psychological drama The Falling. Florence bagged the role after an open audition, and had no prior acting training other than appearing in school plays.
Shortly after that, she headed out to Hollywood for the TV pilot season hoping to book another job. She eventually won the lead role in a series called Studio City, where she was set to play a pop star on the rise. However, after she landed the gig, she was told by the people who hired her that she didn't have the right look for the part – and they wanted her to change to fit the role.
"All the things that they were trying to change about me – whether it was my weight, my look, the shape of my face, the shape of my eyebrows – that was so not what I wanted to do, or the industry I wanted to work in," Florence explained. "I'd thought the film business would be like [my experience of making] The Falling, but actually, this was what the top of the game looked like, and I felt I'd made a massive mistake."
Explaining further about how that particular experience affected her and made her want to quit acting altogether, Florence continued: "Then two weeks later, I had an audition for Lady Macbeth. And that made me fall back in love with cinema – the kind of cinema that was a space where you could be opinionated, and loud, and I've stuck by that."
"I think it's far too easy for people in this industry to push you left and right," Florence added. "And I was lucky enough to discover when I was 19 what kind of a performer I wanted to be."
Studio City, by the way, was never picked up for series, and the rest is history for Florence, who is now an absolute superstar.
It's not the first time Florence has opened up and spoken about unwarranted comments from others about her body. Earlier this year (July), Florence slammed the "vulgar" comments people were making after she wore a sheer dress to a Valentino event, with her nipples on show.
"It isn't the first time and certainly won't be the last time a woman will hear what's wrong with her body by a crowd of strangers, what's worrying is just how vulgar some of you men can be," Florence wrote on Instagram.
The star went on to add that she has "come to terms with the intricacies of my body that make me, me," adding: "I'm happy with all of the 'flaws' that I couldn't bear to look at when I was 14."
Read more Florence Pugh news here:
Drag Race UK's Le Fil Reveals RuPaul's Controversial Snatch Game Idea | Drag Race Yearbook