Hailey Bieber says she's "scared" to have children with Justin Bieber
15 May 2023, 16:03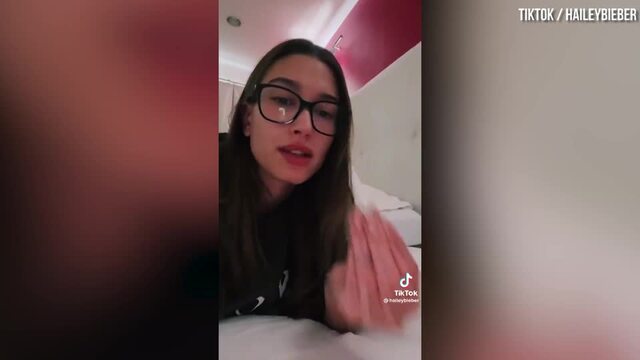 Hailey Bieber tells haters to leave her alone
"I literally cry about this all the time."
Hailey Bieber has just revealed that she wants to have kids with Justin Bieber but she says that she's "scared" to have them.
Hailey Bieber and Justin Bieber got married in 2018 and it looks like the couple are now considering expanding their family. Speaking to The Sunday Times about the possibility of having kids with Justin, Hailey said: "I literally cry about this all the time. I want kids so bad but I get scared. It's enough that people say things about my husband or my friends."
Discussing her fears in further depth, Hailey added: "I can't imagine having to confront people saying things about a child."
READ MORE: Hailey Bieber says she's struggled with her mental health amid Selena Gomez drama
Earlier this year, Hailey and her friends were subject to a torrent of online abuse. It started when an Instagram story of Hailey and Kylie Jenner went viral online.
People thought that Hailey and Kylie were making fun of Selena Gomez. Kylie denied the accusations but the abuse got so bad that Selena released a statement asking fans to stop sending Hailey death threats.
Discussing online trolling and how she deals with the abuse she faces, Hailey stated: "If you let things like that silence you, you're allowing people to dictate how you live your life. Sometimes I do just want to curl up and be a hermit, like, 'If this is how people feel maybe I should just stay home.' But I'm really not that kind of person."
Hailey ended the interview by revealing how she and Justin will approach parenting if and when they do have kids. She said: "We can only do the best we can to raise them. As long as they feel loved and safe."
Read more Hailey Bieber news here:
Queen Charlotte's India Amarteifio & Corey Mylchreest Interview Each Other | Bridgerton