Julia Fox shocks fans with "underwhelming" apartment tour
26 January 2023, 17:34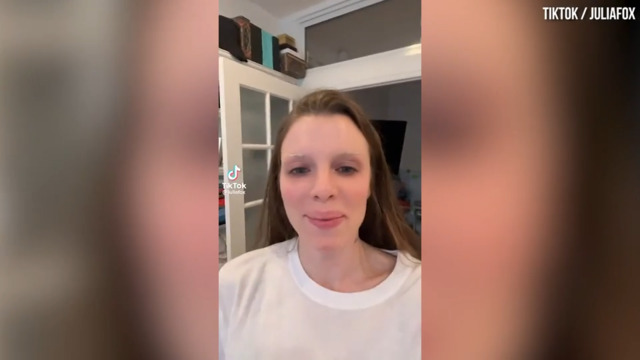 Julia Fox gives tour of her apartment
Julia Fox has given followers a tour of her New York apartment and people can't believe it.
Over the past year or so, Julia Fox has been front and centre of some of the most memorable celebrity moments. Mostly thanks to her brief relationship with Kanye West and shock fashion lewks but also thanks to her hilariously relatable TikTok videos and brilliant chat show appearances. (Julia on Ziwe? LOOK IT UP!)
Now, she's going viral for sharing a tour of her apartment and people cannot cope with how honest and refreshing the whole thing is. Julia Fox might be a celebrity, but her apartment tour is not like the houses you'd "expect" a celebrity to have.
"I believe in maximum transparency, so I'm going to give you an apartment tour! I know I'm going to get roasted," Julia started her video before taking us all on a tour of her apartment in NYC.
Explaining that she hopes her tour will reassure some of her followers, she said: "Hopefully, maybe someone can watch this and be like, 'Okay, I'm not doing so bad.'"
Julia then showed off her bedroom, which is "also the living room." She turned actual bedroom into a playroom for her son Valentino to hang out in.
The long hallway from her bedroom/living room is lined with shoe racks, coats hanging on the wall and strollers. That then leads into a small, modest kitchen. "Don't judge me, I know it's really messy. I also have shoe boxes in the kitchen which is very common for New Yorkers," Julia says.
Julia then showed off her son's adorable bedroom, which she explains that she "put the most effort" into, despite the fact that he spends most of his time hanging out in Julia's room and sleeping in her bed.
The highlight of the house tour, though? At the end, Julia explains that she actually has a "small mouse problem", which she says is a "problem depending on how you look at it." LOL.
"I kinda let them rock," she added. "I appreciate that at night, while we're sleeping, they come out and clean up the crumbs that my son drops on the floor. So, yeah, I'm not going to evict the mice anytime soon."
Anticipating comments about her small apartment, she finished the video by saying: "For me personally, I don't like excessive displays of wealth. They make me feel icky. You know, especially people that have really big houses. It's just really wasteful when there's so many homeless people in this country. I'm just not really like that."
People are loving Julia's honesty and openness in the video. One user wrote: "She's just like us fr 🥲" Another added: "You're apartment is literally my apartment, I feel so seen rn."
Very iconic of her, actually.
Margot Robbie & Diego Calva Pick Their Own Interview Questions | Babylon | PopBuzz Meets