Kim Kardashian is being called out for not sharing enough about her life on The Kardashians
22 September 2022, 14:19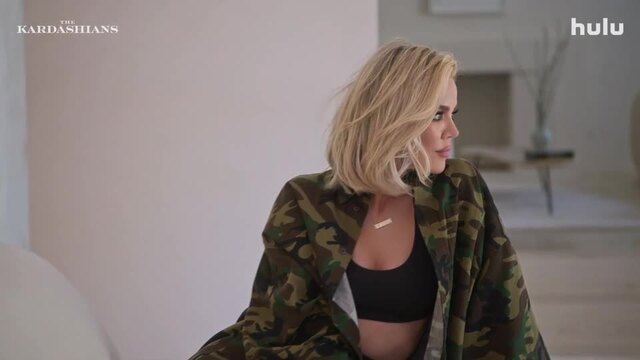 Khloe Kardashian set to tell all on second baby with Tristan Thompson in Hulu trailer for The Kardashians
"Watch Khloe have to share all this while Kim gets to sweep her entire relationship with Pete under the rug"
Fans are calling out Kim Kardashian for not sharing more details about her life on The Kardashians.
Season two of the Hulu show dropped on Thursday (Sept 22), and in light of the emotional focus on Khloé Kardashian, viewers were quick to note that the show as a whole has not shared as much about Kim Kardashian's life in comparison to her sisters.
Earlier this month, a trailer confirmed that season two would focus on Khloé's surrogacy journey amid Tristan Thomson's cheating allegations. She then goes on to say that it is "supposed to be a really exciting time" but expresses how difficult it is, seemingly referencing the multiple Tristan scandals – including him fathering a child with another woman.
READ MORE: Kanye West debunks viral Kim Kardashian "diarrhoea" post and says it's "not funny"
Fans can't help but notice how little of Kim's personal life is being shown on The Kardashians in comparison to her sisters, especially after Khloe opened up about the whole Tristan drama in the first episode of The Kardashians season two, which aired last night (Sept 21).
In a 2017 episode of Keeping up with the Kardashians, the family's former long-running show, Kim accused Kourtney Kardashian of "not putting in the hours" which led to a confrontation between her sisters and the production team.
"Our job is being open and honest and sharing a lot of ourselves, and it just seems like, for the past few years now, Kourtney hasn't really been open about her personal life on camera," Kim said in a 2019 episode of Keeping Up with the Kardashians. "So, all of the days that Kourtney isn't filming, Khloé and I are picking up the slack and are having to share more."
Although Kourtney did step back from filming during the later seasons of Keeping Up, the first season of The Kardashians, which premiered in April 2022, was heavily focused on her romance with now-husband Travis Barker.
READ MORE: Kim Kardashian says her talent is that she can do "anything" with her toes
Kim, who has had her own fair share of drama over recent years with ex-husband Kanye West and a high-profile split from Pete Davidson earlier this year, has been in the backseat when it comes to The Kardashians plotlines.
Aside from the brief drama with her sex tape at the start of season 1, and one conversation with Khloe following Kanye storming out of her SNL taping, none of Kim's hardships have been addressed on the show so far, and fans are taking note.
"Watch Khloe have to share all this while Kim gets to sweep her entire relationship with Pete under the rug," one fan wrote on the r/KUWTK Subreddit.
"Kourt and Khloe are always the ones sharing every up AND down of their relationships! Kim barely shared anything difficult or negative about her situation with Kanye and probably won't even speak on Pete," commented another.
"She should be the LAST one to tell others to share more about their relationships and to be an "open book", because in actuality she's the one that shares the LEAST and hides behind the "privacy" excuse only when it's convenient to her."
While only time will tell if Kim will be featured more this season, the promo clips are all pointing toward her sisters.
Rina Sawayama Reacts To "Industry Plant" Rumour and Paints A Self-Portrait | PopBuzz Meets