Kris Jenner called out for "ridiculous" de-aging filter on new Instagram selfie
30 August 2023, 16:36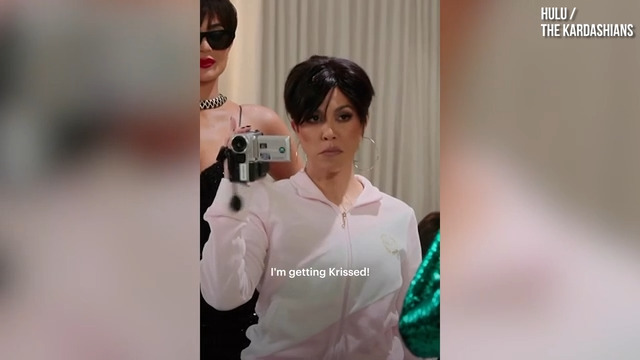 The Kardashians all dress as Kris Jenner
People thought that the photos and videos of Kris Jenner were AI generated.
Kris Jenner is coming under fire over the "ridiculous" filter on a new selfie and video her makeup artist posted on Instagram.
The Kardashians are no strangers to editing controversies. Over the course of the past few years, the reality stars have been called out multiple times for allegedly airbrushing their content. Last year, Kim Kardashian was accused of Photoshopping her legs in some holiday photos and Khloe Kardashian was also criticised over altered photos of her daughter True.
Now, Kris Jenner is being criticised after fans initially thought that one of her latest posts used AI to make her look younger.
READ MORE: Kris Jenner is so rich she forgot she owned a property in Beverly Hills
Yesterday (Aug 29), Kris Jenner's makeup artist Samer Khouzami took to Instagram to post a video of the 67-year-old with a new glam look. He also posted a series of photos of Kris. However, it wasn't long before people accused Kris and Samer of using Photoshop and criticising them for trying to make Kris look so much younger than she actually is.
One person commented: "Is this AI?" Another wrote: "What the hell is happening that's not her face."
Another fan also requested: "Please post an unfiltered photo so we can see her true beauty. Being a master makeup artist this just gives clients the wrong illusion and this is things they expect instead of seeing pores which is totally normal."
As well, FaceTune commented: "this is a great time to tell everyone we have Facetune for videos".
Someone else wrote: "Jesus whats with the filter. Ridiculous."
This isn't the first time that Kris has been accused of heavily editing her appearance on Instagram. In 2014, Kris and Gordon Ramsey met when Kris was promoting her cookbook and they both shared photos of their interaction online.
Fans were quick to notice that Kris and Gordon looked very different in Kris' post and people accused Kris of using FaceTune.
Of course, Kris is far from the only celebrity to use filters and everyone is entitled to post what they feel comfortable sharing on social media.
As it stands, Kris and Samer are yet to address the backlash surrounding their recent post. We will keep you posted with any updates.
Peach PRC Paints A Self-Portrait And Answers Questions About Her Life | Portrait Mode