Kylie Jenner named world's youngest "self-made" billionaire for second year in a row
9 April 2020, 12:14 | Updated: 6 October 2020, 10:41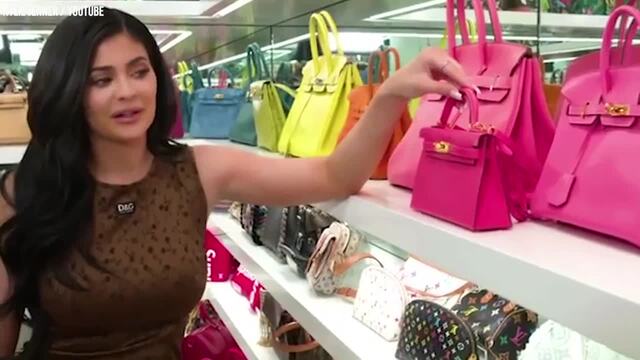 Take a Look Inside Kylie Jenner's Ridiculously Huge Purse Closet
Kylie Jenner remains the richest (and youngest) of the Kardashian-Jenner family.
Kylie Jenner has retained the title of the world's youngest self-made billionaire for the second year in a row. The Keeping Up With The Kardashians star is one of only 2,208 people in the world worth $1 billion or more.
READ MORE: Kylie Jenner says pregnancy "prepared" her for coronavirus
On Wednesday (Apr 8), Forbes released its annual list of the world's richest people. At just 22, Kylie has again been named the world's youngest self-made billionaire, after selling 51% of her cosmetics brand – Kylie Cosmetics – in November 2019 for $600m to Coty. Kylie Cosmetics is now valued at around $1.2 billion.
Last year, Forbes announced Kylie (then 21) was world's youngest self-made billionaire, knocking Facebook founder Mark Zuckerberg – who was only 23 when he made his first billion – off the spot. Kylie received backlash for her "self-made" title given that the Kardashians are one of the wealthiest families in the world.
Kylie recognised that coming from her family had its perks, however, she didn't receive a "dime" when starting Kylie Cosmetics.
"There's really no other word to use other than self-made because that is the truth. That is the category that I fall under," she explained to Interview in 2019. "Although, I am a special case because before I started Kylie Cosmetics, I had a huge platform and lots of fans. I did not get money from my parents past the age of 15.
"I used 100% of my own money to start the company, not a dime in my bank account is inherited… and I am very proud of that."