Kylie Jenner ignores non-essential travel ban to go on luxury holiday for her birthday
14 August 2020, 15:58 | Updated: 6 October 2020, 10:40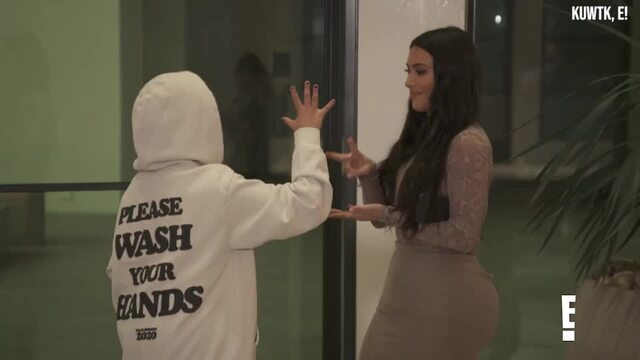 Kylie Jenner downs shots before night out on KUWTK sneak peek
What happened to the days of a Colin the Caterpillar cake and a can of fizzy pop?
Kylie Jenner turned 23 on August 10 and, as with every Kardashian-Jenner birthday, it was an over-the-top affair. After low-key celebrations with her friends and daughter Stormi Webster, E! reports that the Kylie Cosmetics boss jetted off to Turks and Caicos to celebrate in luxury.
Kylie, who is holidaying with her friend Anastasia "Stassie" Karanikolaou and sister Kendall Jenner, has been sharing sun-kissed Instagram pics in front of picturesque sunsets, white sandy beaches and ocean views, completely forgetting that we're kind of… in a pandemic?
READ MORE: Petition to get Kylie Jenner removed from Cardi B's WAP video has over 64,000 signatures
In California, where Kylie lives, there's actually a non-essential travel ban. The current state guidance reads: "You can travel for urgent matters or if such travel is essential to your permitted work. Even though businesses around the state are opening up, avoid traveling long distances for vacations or pleasure as much as possible. This is to slow the spread of the coronavirus."
A birthday trip is arguably not essential right now considering there's been almost 11,000 coronavirus deaths and over 603,000 cases in California alone.
Alas, California's guidelines haven't stopped the Kardashian-Jenners from traveling multiple times throughout the pandemic in Kylie's private jet (!!!) – despite the Keeping Up With The Kardashians star previously urging her fans to stay inside.
In May, celebrated her niece North West's birthday in Wyoming with the entire family and then in July, she headed to Utah with a her sister Kendall and her closest friends.
You know who is a selfish human being? Kylie Jenner. Jet setting to the Turks and Caicos and risking exposing&getting all the the people on that island sick. She's lives in southern California in a massive mansion and she can't do her part and stay locked down? Disgraceful.

— Kelly Anne (@kellyFreckles) August 14, 2020
READ MORE: Tana Mongeau and Erika Costell called out for "irresponsible" COVID party video
It's not just the Kardashian-Jenners rule breaking either, a number of YouTubers and influencers including Jake Paul and Tana Mongeau attended wild parties during the pandemic. Sigh.